H Microsoft κυκλοφόρησε σήμερα την επίσημη εφαρμογή Bing για το iPhone και το iPod touch.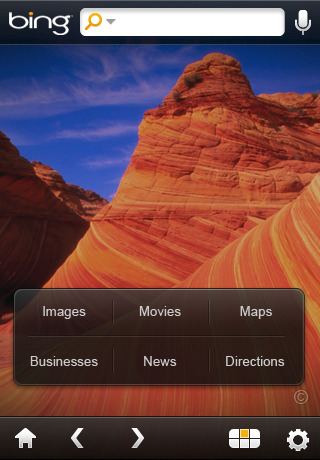 Make decisions and get where you need to go with Bing. See the Bing daily image and related trivia on the home screen. Search maps or the web with your voice – even say an address. Use Image Search and flick through previews Download Bing today to find stuff nearby and get there fast.
Με το Bing θα μπορείτε να κάνετε αναζήτηση στο internet για κείμενο, φωτογραφίες, ταινίες, στοιχεία εταιρειών, ειδήσεις αλλά και για χάρτες με αναλυτικές οδηγίες.Μπορείτε επίσης να κάνετε και φωνητική αναζήτηση, και όλα αυτά χρησιμοποιώντας την μηχανή αναζήτησης της Microsoft.
Το Bing αποτελεί την τρίτη επίσημη εφαρμογή της Microsoft στο AppStore, ενώ μπορείτε να το κατεβάσετε από εδώ (iTunes Link) δωρεάν.
Συζήτηση στο Forum: Microsoft Launches Official Bing App for iPhone