Το SIManager είναι μία νέα εφαρμογή του Giovanni Chiappini, η οποία επιτρέπει την εισαγωγή, επεξεργασία και αποθήκευση των επαφών σας απευθείας στην κάρτα SIM.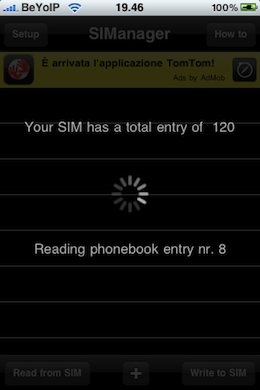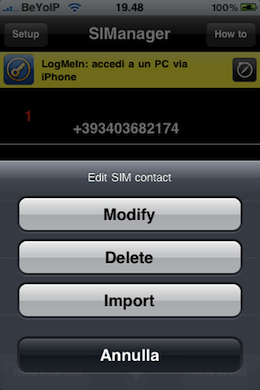 What's New in Version 1.2
- Corrected the bug that led in some cases to the emptying of heading contacts
– Fixed bug that gave the error "Database Corrupted"
– Import of contacts from SIM contacts to iPhone should now work correctly
– Increased compatibility with devices/firmware/baseband, no more errors in loading contacts from SIM
Το SIManager κυκλοφορεί σε δοκιμαστική έκδοση και δεν λειτουργεί ακόμη σωστά με τους ελληνικούς χαρακτήρες. Όσοι όμως ενδιαφέρεστε μπορείτε να το εγκαταστήσετε μέσω Cydia, προσθέτοντας το repo http://test.beyouriphone.com.
Προσοχή: Πριν οποιαδήποτε τροποποίηση ή μεταβολή των επαφών σας, κρατήστε ένα αντίγραφο ασφαλείας (backup) του τηλεφωνικού καταλόγου είτε αυτόματα μέσω του iTunes, είτε χειροκίνητα αντιγράφοντας στον υπολογιστή σας τον φάκελο AddressBook από την διαδρομή /var/mobile/Library/AddressBook.
[Thanks to thanasis]
Συζήτηση στο Forum: SIManager: Manage Your SIM Contacts on the iPhone
Tags: iPhone