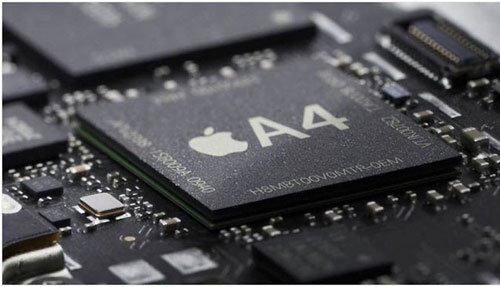 To Venture Beat ισχυρίζεται βάσει μίας "πολύ έγκυρης" πηγής ότι η ομάδα PA Semi της Apple δεν βρίσκεται πίσω από το τσιπάκι Apple A4 του iPad:
PA Semi didn't do the A4. It was the existing VLSI team. Apple has made custom chips for years like the Northbridges for G4 and G5.
Αυτή η πληροφορία προέκυψε από ένα άρθρο αφιέρωμα στην εξαιρετικά χαμηλή κατανάλωση ενέργειας του νέου τσιπ και τις πολλές δυνατότητές του.  Επομένως, γιατί η Apple προτίμησε αυτά τα τσιπάκια; Το Gizmodo μας ενημερώνει:
Τhere likely isn't a whole lot "custom" going in the A4's actual design, which by all appearances is an ARM Cortex A9 wrapped up with a PowerVR graphics core and some other parts in a custom SoC. So, new question, if it's true: What's PA Semi, which Apple said would be working on chips for iPhones actually working on? A more customized chip would be interesting, since PA Semi's true talent was in designing chips with ridiculous power efficiencies.
Οπότε λέτε να μην δούμε ακόμη την PA Semi μέχρι το… Apple A5;
Συζήτηση στο Forum: Apple iPad A4 Chip Designed by PA Semi Team… or Not?