vlc4iphone vs ZodPlay: Ποιές είναι οι διαφορές τους;
vlc4iphone: 'Uses the libraries from FFmpeg.'

ZodPlay was my way of changing the name of vlc4iphone so it wouldn't rely on VLC in the future. The first build released to beta testers was based on FFmpeg and FFplay and NOT VLC.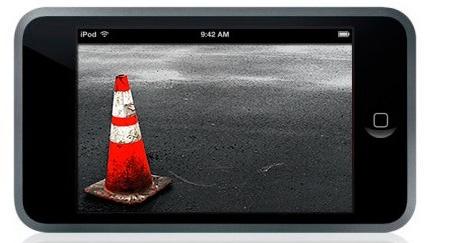 Ο νικητής; Το vlc4iphone!
Γιατί; Tο ZodPlay δεν ήταν αναγνωρίσιμο σαν όνομα και το vlc4iphone είναι περισσότερο δημοφιλές οπότε ο ZodTTD ανακοίνωσε την παύση του ZodPlay.
Ας δούμε λοιπόν τα νέα χαρακτηριστικά του vlc4iphone το οποίο έφτασε αισίως στην version 0.9.5:
- Internet Radio support including Shoutcast, M3U, and HTTP. This is in addition to MMS, HTTP, and RTSP streaming protocols!
– Added a streaming media feature to vlc4iphone, so movies and audio can be streamed via HTTP and RTSP!
– Added full support (sound + video decoding) for the following video formats:
FLV (Flash Video) XviD (DivX) MP4 (MPEG4) MOV (Quicktime) H264 (Hi Def) 3GP (Mobile movies)
– Added video playback of WMV movies.
– Added audio playback of OGG in addition to FLAC, MP3, MP2, etc.
– Added a fast forward and rewind feature for videos.
– Fixed up and improved file browsing within the vlc4iphone GUI.
– Fixed many bugs concerning stability.
Περισσότερες πληροφορίες μπορείτε να βρείτε στο blog του ZodTTD
About Vasilis Ananiadis
Ο ζωντανός θρύλος της Ελληνικής blogόσφαιρας, ο αβυσσαλέος master του SEO, o πρίγκηπας των Social Media, ο τυφώνας των Web Startups, ο οργασμός της ιντερνετικής επιτυχίας. Τώρα και στο twitter: @vananiadis