H Mozilla με σημερινό δημοσίευμά της ρίχνει ξανά ταφόπλακα στο όνειρο χιλιάδων χρηστών για μεταφορά του δημοφιλούς browser Firefox στο iPhone.
Συγκεκριμένα, η εταιρεία επικαλείται τεχνικούς και λογιστικούς περιορισμούς που καθιστούν δύσκολη -αν όχι αδύνατη- τη μεταφορά του Firefox στο iPhone.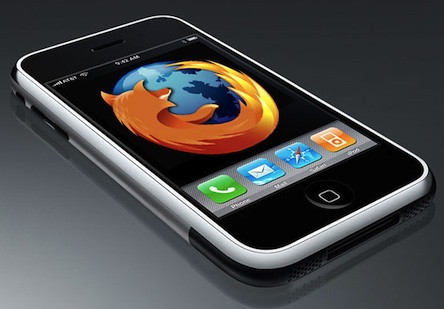 Aντιθέτως, η εταιρεία θα επικεντρωθεί στο Firefox Home, την εφαρμογή που διαθέτει ήδη στο App Store [iTunes link], εμπλουτίζοντάς την με ακόμα περισσότερες δυνατότητες.
We are working to bring as much of your Firefox experience as possible to Firefox Home. People have asked about adding more browser-like features to Firefox Home, but there are technical and logistical restrictions that make it difficult, if not impossible, to build the full Firefox browser for the iPhone. We are focused on building Firefox Home as a rich, cloud-based application and making it a valuable product that people will continue to love and use.
Μερικά από τα επερχόμενα χαρακτηριστικά και δυνατότητες του Firefox Home είναι:
Synchronize passwords to your phone so you don't have to type them in anymore.
Better integrate with new iOS4 features and other native applications (such as Youtube, Maps, Mobile Safari etc.)
Bring other Firefox customizations such as search engine preferences.
Bring your Firefox  Panorama settings and tab groups to your phone.
Some of our more experimental features will allow you to easily share links, reviews and comments with your friends on
Twitter, Facebook or other social networks directly from Firefox Home.
Build the ability to provide feedback and get help with any issues directly from within Firefox Home.
Αυτό ήταν, λοιπόν. Θα πρέπει να αρκεστείτε στο Opera Mini και ίσως και στο Skyfire.
Συζήτηση στο forum: H Mozilla δεν σχεδιάζει να φέρει τον Firefox στο iPhone