Μια νέα εφαρμογή έκανε την εμφάνισή της στο App Store που επιτρέπει στο χρήστη να «τρέξει» το DOS ή ακόμα και Windows 3.0 στο iPhone/iPad/iPod touch.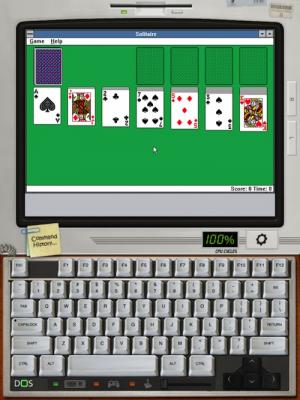 H εφαρμογή αυτή είναι η iDOS [iTunes link], εγκρίθηκε χτες από την Apple και κοστίζει 0,79€. Δεν ξέρουμε ακόμα όλες τις δυνατότητες της εφαρμογής αλλά ελπίζουμε ότι δεν πρόκειται περί λάθους από τη μεριά της Apple.
Late last night iDOS was released. Based on DOSbox, an open source DOS emulator, iDOS is a universal app that has PC keyboard support, mouse support, multiple screen modes, and more.
Update: Η εφαρμογή αποσύρθηκε από το App store.
Συζήτηση στο forum: iDOS: DOS emulator στο iPhone