O Jean Michel Jarre κατάφερε και δημιούργησε το ψηλότερο iPod dock στον κόσμο: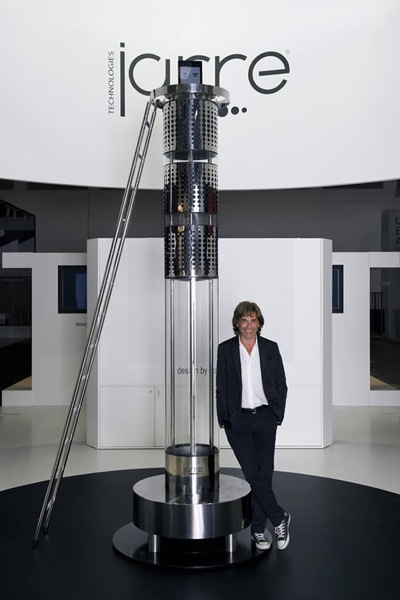 To AeroDreamOne έχει ύψος περίπου 3.5 μέτρα, βάρος 395 κιλά και κοστίζει 399,000€. Προσφέρει 10,000 watt και μπορεί να συνδεθεί και με άλλες συσκευές μέσω USB ή του headphone jack. Χρησιμοποιεί πέντε διαφορετικούς ενισχυτές (subwoofer, 2 midrange και 2 high end) και κυμαίνεται μεταξύ 25 Hz και 20 kHz.
O ίδιος δηλώνει:
"With the progress of technology, the conditions of recording music in the studio have advanced considerably, whereas the means of listening in general have not ceased to regress: the vinyl has been replaced by the CD, largely inferior in quality, which has now given way to even more low-grade MP3 files. We have progressively lost our emotional rapport with sound."
To AeroDreamOne προσφέρεται σε μαύρο, λευκό ή χρώμιο και οι προπαραγελίες ολοκληρώνονται μετά από έξι μήνες.
Σχολιασμός στο forum
[via]