Το MemTool, από τον developer NetDragon, είναι ένα πάρα πολύ καλό task manager app για το iPhone /iPod Touch το οποίο διατίθεται δωρεάν από το Cydia!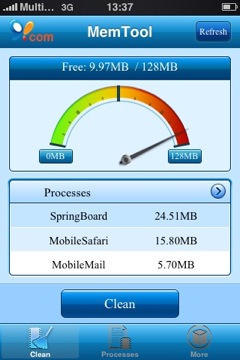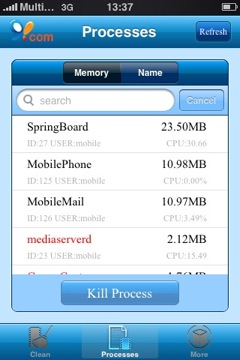 MemTool is an application that allows you to view your total memory usage and the processes that are running on your iPhone or iPod Touch.

MemTool features:

– Shows the amount of memory available, the one in use, and open applications.
– Kill processes, or use the "Clear" button to release a certain amount of memory.
– Optimize processes, keeping the applications free from crashes.
Προσοχή: Do not kill processes if you don't know what they are!
Συζήτηση στο forum: MemTool: iPhone Task Manager
About Vasilis Ananiadis
Ο ζωντανός θρύλος της Ελληνικής blogόσφαιρας, ο αβυσσαλέος master του SEO, o πρίγκηπας των Social Media, ο τυφώνας των Web Startups, ο οργασμός της ιντερνετικής επιτυχίας. Τώρα και στο twitter: @vananiadis
Tags: iPhone, iPhone 3G, iPod Touch 2G