Το SwapMode είναι ένα Normal/Game Mode Toggle το οποίο σας επιτρέπει να απενεργοποιήσετε όλα τα background services και SpringBoard Extensions που τρέχουν στο iPhone ώστε να μειωθεί στο ελάχιστο η πιθανότητα system crash κατά την έναρξη/διάρκεια απαιτητικών παιχνιδιών!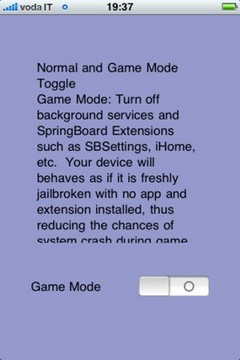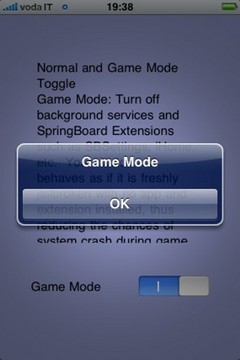 Game Mode:
Turn off background services and SpringBoard Extensions such as SBSettings, iHome, etc. Your device will behaves as if it is freshly jailbroken with no app and extension installed, thus reducing the chances of system crash
during game play.
Normal Mode:
Revert device to normal operation. Re-boot if necessary should it experience any abnormality.
[Η μετάβαση από το "Normal Mode" στο "Game Mode" γίνεται μέσω Respring]
Συζήτηση στο forum: SwapMode: Normal and Game Mode Toggle
About Vasilis Ananiadis
Ο ζωντανός θρύλος της Ελληνικής blogόσφαιρας, ο αβυσσαλέος master του SEO, o πρίγκηπας των Social Media, ο τυφώνας των Web Startups, ο οργασμός της ιντερνετικής επιτυχίας. Τώρα και στο twitter: @vananiadis
Tags: iPhone, iPhone 3G, iPod Touch 2G