Αναφορές στο σύστημα αρχείων ZFS βρέθηκαν στην τελευταία beta του iOS 5.1 σύμφωνα με δημοσίευμα του iMore.
To ZFS είχε αναπτυχθεί αρχικά από την Sun για το OS X αλλά η Apple εγκατέλειψε τις προσπάθειες ενσωμάτωσης του το 2009. Ωστόσο, ο μηχανικός που ήταν τότε υπεύθυνος για το πρόγραμμα συνέχισε τη δουλειά και κυκλοφόρησε πριν λίγες μέρες το
ZEVO
που φέρνει το σύστημα ZFS στο OS X.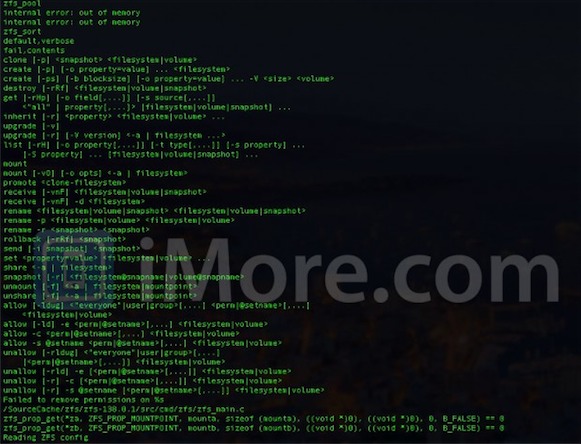 To iMore αναφέρει στο δημοσίευμά του:
What sets this iOS implementation apart from some of the very original, official, OS X ports of ZFS is that it already contains the ZFS utilities (zpool, zdump, etc). By having the utilities already installed it means that the port is in a more complete stage of development and has full read + write access (unlike the original OS X ports).

Το αν θα δούμε σε τελική έκδοση του iOS την υποστήριξη αυτή για το ZFS παραμένει άγνωστο μέχρι στιγμής αλλά μπορούμε να ελπίζουμε.
via
iMore