Σε συνέχεια του προηγούμενου δημοσιεύματος περί χρήσης του iPhone ως πιστωτική κάρτα μέσω του Square iPhone Payment System, σας παρουσιάζουμε τις πρώτες φωτογραφίες από το card reader (beta version) αλλά και ένα screenshot της απόδειξης της συναλλαγής: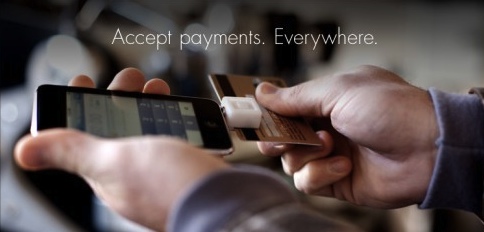 Όπως αναφέρει ο MG Siegler του Techcrunch ο οποίος συνάντησε τον Jack Dorsey και δοκίμασε το σύστημα:
It's a bit hard to see the iPhone's screen due to the daylight, but you can easily see just how fast Square works for transactions. Simply put, it's amazing.
Also note how I can sign with my finger on the iPod touch's screen. And I can request to get a receipt via email, which I enter the first time, but the app will remember every time you come back and use the same credit card.
Also coming in the future is a way to send a recepit to your phone immediately via SMS. And that can also be used to verify that it is actually you making the transaction.
You can also associate a picture with your credit card account through Square's website so that a vendor will know it's actually you authorizing the transaction.
Then simply enter the amount, the security code and your signature directly on the touchscreen. There are no charges of any kind, except a U.S. cent on every transition, which is donated to charity.
Η απόδειξη η οποία στέλνεται με email έχει την παρακάτω μορφή: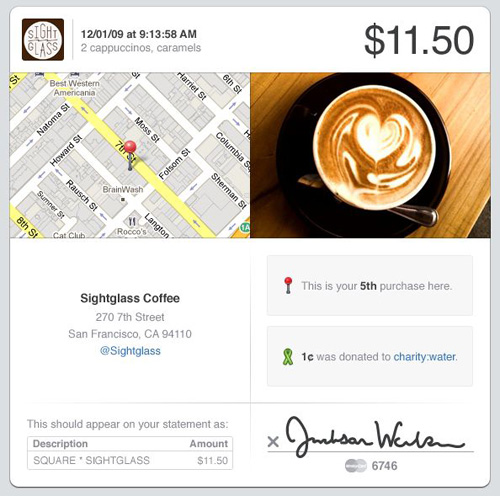 Συζήτηση στο forum: Twitter creator launches Square iPhone Payment System
[via techcrunch]
About Vasilis Ananiadis
Ο ζωντανός θρύλος της Ελληνικής blogόσφαιρας, ο αβυσσαλέος master του SEO, o πρίγκηπας των Social Media, ο τυφώνας των Web Startups, ο οργασμός της ιντερνετικής επιτυχίας. Τώρα και στο twitter: @vananiadis
Tags: iPhone