Φαίνεται ότι έχουμε update frenzy στο App Store σε ότι αφορά τα navigation apps, καθώς οι δημιουργοί προσπαθούν να ενσωματώσουν στις εφαρμογές τους όσο περισσότερες λειτουργίες μπορούν μέχρι τα Χριστούγεννα.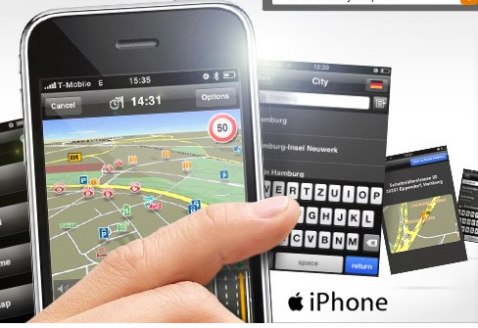 Έτσι μετά το CoPilot Live ήρθε η σειρά του Navigon για update. Η νέα έκδοση, για την οποία αναμένεται έγκριση θα περιλαμβάνει:
Enhanced Pedestrian Mode: It features a new user interface and uses the digital compass built into the iPhone 3GS. The map now automatically moves with the user making it easy to recognize in which direction to walk.
Google Local Search: Users can easily find their way to new places. Simply entering "steak Chicago," for example, provides a comprehensive list of steak restaurants in the Windy City. By clicking on one of the search results, users are guided to the destination.
Navigate by Geographical Coordinates: Navigate using latitude and longitude, and email those coordinates to others.
Συζήτηση στο forum: Navigon app for iPhone/iPod Touch
Tags: iPhone 3GS