Το iBlueNova a.k.a iBluetooth έχει ήδη κατατεθεί στο Cydia Store και η κυκλοφορία του αναμένεται πολύ σύντομα!
Όπως αναφέρει ο MeDevil:
"iBlueNova is compatible with firmware 3.0 and above. Old licenses ARE STILL VALID (no re-purchase will be necessary)."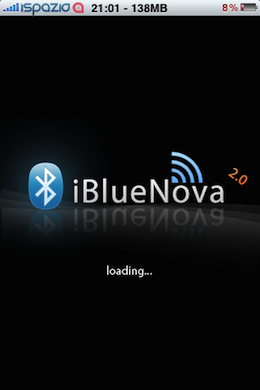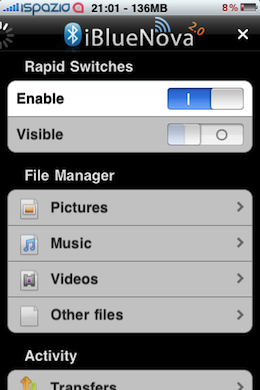 Στην τελική έκδοση έχουν προστεθεί τα παρακάτω χαρακτηριστικά:
Resolve the timeout sending a file with authentication enabled
Fixes an issue with the approval of the BT on 3G
Completing the integration of licenses
Fixed bug with opening files from iFile.
Removed backgrounding native.
Συζήτηση στο forum: iBlueNova for iPhone (iBluetooth)
About Vasilis Ananiadis
Ο ζωντανός θρύλος της Ελληνικής blogόσφαιρας, ο αβυσσαλέος master του SEO, o πρίγκηπας των Social Media, ο τυφώνας των Web Startups, ο οργασμός της ιντερνετικής επιτυχίας. Τώρα και στο twitter: @vananiadis
Tags: iPhone, iPhone 3G, iPhone 3GS