Το Twitter ανακοίνωσε σήμερα ότι εξαγόρασε το Tweetie!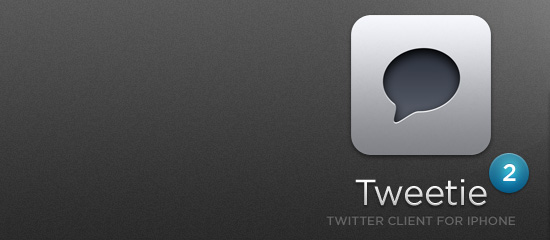 Ο δημοφιλής twitter client για το iPhone αναμένεται να μετατραπεί στην επίσημη εφαρμογή του Twitter για το iPhone και θα διατίθεται δωρεάν (από 2,39€ που κοστολογείται αυτή τη στιγμή)!
Ακολουθεί μέρος της ανακοίνωσης του Twitter:
We're thrilled to announce that we've entered into an agreement with Atebits (aka Loren Brichter) to acquire Tweetie, a leading iPhone Twitter client.
Tweetie will be renamed Twitter for iPhone and made free (currently $2.99) in the iTunes AppStore in the coming weeks.
Loren will become a key member of our mobile team that is already having huge impact with device makers and service providers around the world. Loren's work won the 2009 Apple Design Award and we will eventually launch Twitter for iPad with his help.
Συζήτηση στο forum: Tweetie for iPhone
About Vasilis Ananiadis
Ο ζωντανός θρύλος της Ελληνικής blogόσφαιρας, ο αβυσσαλέος master του SEO, o πρίγκηπας των Social Media, ο τυφώνας των Web Startups, ο οργασμός της ιντερνετικής επιτυχίας. Τώρα και στο twitter: @vananiadis
Tags: iPhone