Πλήθος προσφορών και σήμερα στο App store! Πολλά δημοφιλή παιχνίδια αλλά και εφαρμογές προσφέρονται είτε με μειωμένη τιμή είτε δωρεάν:
Archetype FPS (0,79€)
Το Archetype, ένα από τα καλύτερα first person shooter (FPS) games για iPhone και iPod touch, αναβαθμίστηκε με πολλά νέα χαρακτηριστικά όπως υποστήριξη του Game Center της Apple, νέες πίστες κ.α και προσφέρεται με μειωμένη τιμή ώστε να το αποκτήσουν όλοι! Επιπλέον περιεχόμενο (Chapter 2 – Frontier) μπορεί να αποκτηθεί μέσα από την εφαρμογή.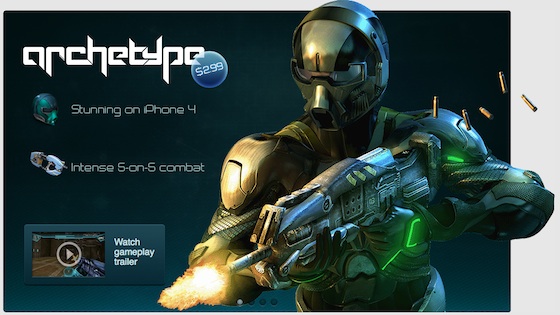 Η αναβάθμιση του Archetype προσθέτει τα παρακάτω χαρακτηριστικά:
Capture The Flag mode with 6 NEW STAGES!
Game Center support, with achievements and leaderboards!
Multiplayer story campaign and Completing matches and earning exp unlocks the epic saga of Archetype:
Chapter 1: (original)
New advanced training level
Additional multiplayer level: Shotgun Arena
Chapter 2: Frontier (In App purchase)
Capture the Flag Mode! Battle it out with 10 players to capture the other team's flag in new open arenas.
Beat your enemies senseless with the new flag weapon!
3 New Environments:
Crimson Moon: Outdoor Mining Base of Torim Kafto
Aqua Lock: Derelict Dam on Thata Prime
Obsidian Skirmish: Military deep space transport.
6 New Arenas
Crimson Moon TDM: Open arena perfect for precision sniping.
Crimson Moon CTF: Avoid the deadly lava.
Aqua Lock TDM: Multiple elevations, open areas, and water.
Aqua Lock CTF: Use the waterways to confuse your persuers.
Obsidian Skirmish TDM: Fight your way through the Obsidian in traditional TDM
Avarice CTF: Defend your flag in this revisited vertical arena
NBA Live 10 (0,79€)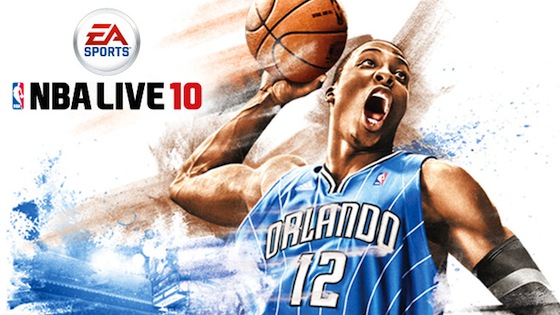 Το NBA Live της EA προσφέρεται για ακόμη μία φορά σε μειωμένη τιμή… προφανώς εν όψη της κυκλοφορίας του NBA Elite 11
CineXPlayer (0,79€)
Το CineXPlayer ρίχνει την τιμή του εν όψη της κυκλοφορίας του πολύ ισχυρού ανταγωνισμού (βλ. VLC for iPhone).Η εφαρμογή προσφέρει αναπαραγωγή Xvid videos (.mkv και AC3 δεν υποστηρίζονται) στο iPhone/iPod touch με .srt υπότιτλους ενώ υποστηρίζει και TVout (iPhone 4/iPod touch 4th gen) ώστε να συνδέσετε τη συσκευή σας με την τηλεόραση και να παρακολουθήσετε τα video σας σε μεγαλύτερη οθόνη.
iSlash (Δωρεάν)
Super Blast (Δωρεάν)
Download links:
Περισσότερες προσφορές θα βρείτε στο αντίστοιχο νήμα στο forum του iPhoneHellas.gr
About Vasilis Ananiadis
Ο ζωντανός θρύλος της Ελληνικής blogόσφαιρας, ο αβυσσαλέος master του SEO, o πρίγκηπας των Social Media, ο τυφώνας των Web Startups, ο οργασμός της ιντερνετικής επιτυχίας. Τώρα και στο twitter: @vananiadis