Η καλή μέρα από το πρωί φαίνεται…
Η Gameloft μείωσε τις τιμές της σε 34 παιχνίδια για το iPhone, iPad και iPod Touch στα 0,79€ για περιορισμένο χρονικό διάστημα.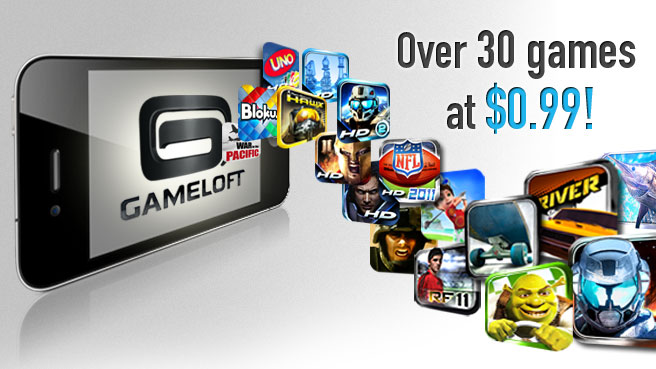 As February comes to an end, we're hosting one HUGE sale for the iPhone, iPod touch and iPad. We've got over 30 titles slashed down to $0.99 for a limited time.
Μπορείτε να δείτε την πλήρη λίστα εδώ.
Περισσότερα καθημερινά AppStore Deals θα βρείτε στο forum.
More from App store Deals
---
2.7K
Το Enlight της Lightricks Ltd., μία εκ των κορυφαίων  εφαρμογών επεξεργασίας φωτογραφίας, προσφέρεται δωρεάν για περιορισμένο χρονικό διάστημα! To Enlight έχει βραβευτεί με Apple Design Award το 2017  ενώ το 2015 ήταν "Εφαρμογή της Χρονιάς" στα App store της Αγγλίας, Αυστραλίας, Γερμανίας, Καναδά, …
Editor Picks
---