H Gameloft ετοιμάζει 2 ηχηρούς τίτλους για το iPhone, οι οποίοι μάλιστα θα είναι διαθέσιμοι ως το τέλος του έτους!
Ο πρώτος τίτλος είναι το "Brothers in Arms: Hour of Heros" το οποίο χαρακτηρίζεται ως: "3D third-person perspective WWI actioner featuring jeep and tank driving and onfoot shooting" και χρησιμοποιεί virtual D-pad για τον χειρισμό των χαρακτήρων.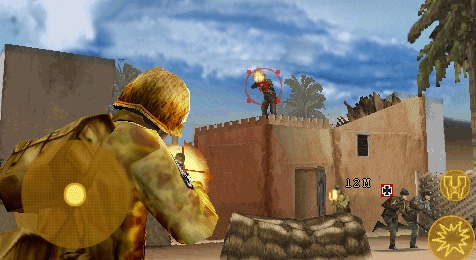 Brothers in Arms: Hour of Heroes is a new take on the console shooter series. The 3D third-person perspective WWII actioner features jeep and tank driving as well as onfoot blasting with a range of authentic weapons. Like Real Football 2009, the game uses a virtual D-Pad for movement, and automates elements such as ducking for cover or jumping over obstacles.
Ο δεύτερος τίτλος ονομάζεται "Hero of Sparta" και χαρακτηρίζεται ως: "God of War" style 3rd parson "hack-n-slasher".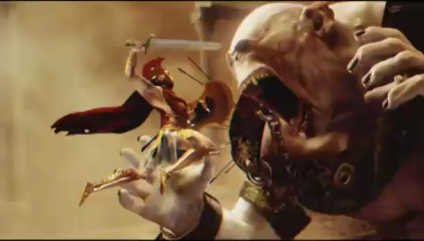 Hero of Sparta is a God of War-style third-person mythological hack-n-slasher. Again it features an onscreen D-Pad as well as contextual options like hit, defend, change weapons, etc. During combat, stringing together a range of moves results in an icon appearing onscreen – if this is repeatedly tapped quickly enough, you get a special finishing move.
Παρακολουθήστε το video του "Hero of Sparta":
[Via Guardian.co.uk]
Συζήτηση στο forum: "Brothers in Arms" and "Hero of Sparta" are coming to iPhone!
You might also like
---
More from iPhone
---
14.0K
Η Apple εργάζεται επάνω στην ενοποίηση των εφαρμογών "Find My iPhone" και "Find My Friends", σύμφωνα με τον developer Guilherme Rambo. Η νέα 2-σε-1 εφαρμογή θα είναι διαθέσιμη τόσο στο iOS όσο και στο macOS ως μέρος του project "Marzipan", …
Editor Picks
---