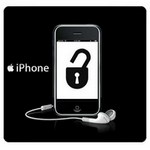 Η Dev Team δηλώνει πως: "Sunday is a funday" και δημοσιεύει ένα νέο video στο οποίο μας δείχνουν πως πλέον έχουνε αποκτήσει πρόσβαση στο baseband processor του iPhone 3G:
The iPhone Dev Team have been able to break in the baseband processor. As you may remember from the first-generation iPhone unlock, this is big news because it means they have access to the core of the system, which gives them the ability to fully manipulate the iPhone 3G hardware and, therefore, unlock it.
Nucleus is the operating system that runs on the PMB8878 baseband processor, we are using minicom running on the iPhone to talk to the basband via AT commands, the AT command shown is a custom AT command that has been inserted into the PMB8878 that starts an application on the baseband, one of the things that this application does is to lists the tasks (processes) that are running within Nucleus.
[Via Gizmodo]
Δείτε το video της Dev Team στο forum: Dev Team breaks in the baseband processor of iPhone 3G
You might also like
---
More from iPhone Hellas forum
---
2.7K
Τι συζητάμε αυτές τις ημέρες στο forum του iPhoneHellas; iPhone 8 / Plus & iPhone X Προφανώς, οτιδήποτε αφορά τα iPhone 8 / Plus αλλά και το iPhone Χ σε ένα γενικό topic συζήτησης το οποίο έχει ήδη ξεπεράσει τις 150 σελίδες. Φυσικά, οι κάτοχοι iPhone 8 …
Editor Picks
---