H Google δημιούργησε μια ειδικά διαμορφωμένη έκδοση του Google News για το iPhone, το Android και το Palm Pre.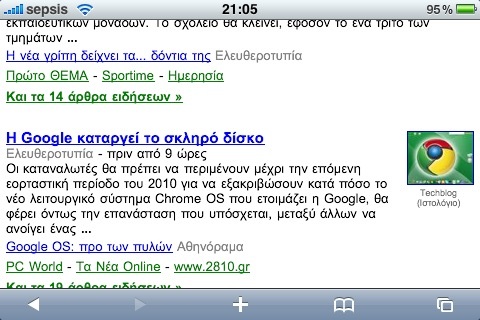 H νέα έκδοση προσφέρει βελτιωμένη εμπειρία αντίστοιχη με αυτή της κανονικής έκδοσης στους υπολογιστές.
This new version provides the same richness and personalization on your phone as Google News provides on desktop. Our new homepage displays more stories, sources, and images while keeping a familiar look and feel. Also, you can now reach your favorite sections, discover new ones, find articles and play videos in fewer clicks. If you are an existing Google News reader on desktop, you will find that all of your personalizations are honored in this mobile version too.
Το Google News είναι διαθέσιμο σε 29 γλώσσες και 70 εκδόσεις. Επισκευτείτε από το iPhone σας την ιστοσελίδα http://news.google.com και βιώστε και μόνοι σας ένα βελτιωμένο και πιο εύχρηστο περιβάλλον.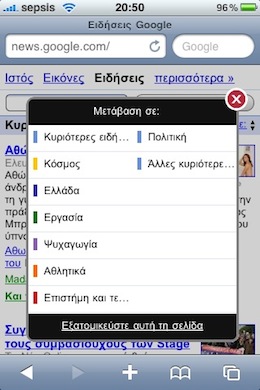 [via iClarified – GoogleBlog]
You might also like
---
More from iPhone
---
13.7K
Η Apple εργάζεται επάνω στην ενοποίηση των εφαρμογών "Find My iPhone" και "Find My Friends", σύμφωνα με τον developer Guilherme Rambo. Η νέα 2-σε-1 εφαρμογή θα είναι διαθέσιμη τόσο στο iOS όσο και στο macOS ως μέρος του project "Marzipan", …
Editor Picks
---