Το iPhone 4 είναι ήδη στα χέρια αρκετών συντακτών μεγάλων διαδικτυακών οργανισμών οι οποίοι φροντίζουν να μας μεταφέρουν τις εντυπώσεις τους από την επαφή τους με αυτό.
Έχουν ήδη προηγηθεί hands-on reviews την ημέρα της παρουσίασης του iPhone 4 στο WWDC 2010 (βλ. iPhone 4 οι πρώτες εντυπώσεις part 1 – part 2), ωστόσο αυτή τη φορά οι συσκευές κυκλοφορούν στην αγορά και δοκιμάζονται σε πραγματικές συνθήκες:
Boy Genius – BGR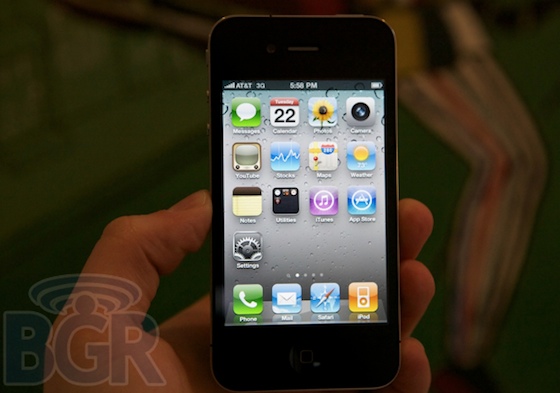 The first thing you notice when you remove Quattro from its box is how thin it is. The size and weight just feel right. The screen may not be the ideal size for everyone (with the Galaxy S at 4″ and the DROID X/EVO at 4.3″) but for the average consumer we think 3.5″ is probably the right number. It feels great. You don't hold the iPhone and think gee I wish this screen was bigger or man, how am I going to fix this into my pocket.
Speaking of the screen… it's stunning. We know, we know, it may or may not be a true Retina display, but forget all that. The display is crisp, bright, and from what we've seen so far, plain awesome. The increased pixel density really makes images pop and text sharp. As billed, it is probably the most desirable hardware feature on the phone.
The industrial design is really solid, you feel like you are holding a luxury item. There are no loose fitting parts on the phone; the volume, sleep/wake, and home keys provide a distinctive click when pressed, and the mute toggle switch is firm without being stiff. It's what you've come to expect from Apple as far as industrial design goes.
The headphone jack is just that, there isn't much else to say about it. It is flush mounted on the iPhone 4 as it was on the 3G and 3GS and does what it is supposed to do.
Speed. Oh it's fast. We didn't really have too many speed qualms with our 3GS, but after seeing the iPhone 4 perform there is no turning back. Apps open instantly with little lag. Fast switching between applications has a smoother, quicker animation, and flicking between home screens seems even smoother.
Cameras… The 5 megapixel rear facing camera really does prove that megapixels aren't everything. All of the photos we took with the main camera came out very well, with good color balance and sharpess. The sole LED flash did a decent job, but it's clear Apple kept the number of diodes to one for aesthetic reasons. Videos taken on the 4 were really nice. On many devices that shoot in 720p you'll get a lot of lag and a huge loss of quality unless you're standing perfectly still, but that isn't the case with this phone. The front facing 1.3 megapixel camera is suprisingly good, especially when you consider that it has to show up on a display with such a high resolution.
Joshua Topolsky – Engadget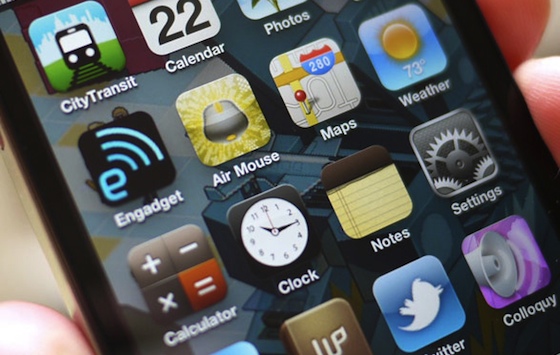 We're not going to beat around the bush — in our approximation, the iPhone 4 is the best smartphone on the market right now. The combination of gorgeous new hardware, that amazing display, upgraded cameras, and major improvements to the operating system make this an extremely formidable package.

Yes, there are still pain points that we want to see Apple fix, and yes, there are some amazing alternatives to the iPhone 4 out there. But when it comes to the total package — fit and finish in both software and hardware, performance, app selection, and all of the little details that make a device like this what it is — we think it's the cream of the current crop.
Walt Mossberg – The Wall Street Journal
Physically, the iPhone 4 is attractive and feels great in the hand. Even the back is now clad in glass, which Apple claims is a superstrong variety 30 times tougher than plastic. I dropped it several times from a few feet onto a hard surface with no problem, and it acquired no scratches at all in my testing, even though I didn't use a case or coddle it.
About FaceTime video calling: "one of this device's best features, there is no setup and nothing to learn. You just press a FaceTime button, and if the other person accepts the invitation to talk face to face, his or her image appears, with your own image showing in a small corner window. […] It worked great for me, except for a couple of brief freeze-ups.
David Pogue – The New York Times
The new metal mute and volume buttons are much stiffer.
Apple's A4 chip "makes a difference every time you tap the touch screen."
Video call (FaceTime) "picture and audio are rock solid, with very little delay, and it works the first time and every time."
The new 5MP camera is "better, though it's still no rival to a real camera."
Snapping a photo is now "instantaneous," losing the lag of last year's models.
The LED flash can remain on for video recordings.
Takes "great" 720p HD videos.
The noise-canceling microphone, improved audio chamber, and new antenna design of the iPhone 4 produce clearer audio calls and less dropped calls.
Edward C. Baig – USA Today
Apple has "nailed" video calling;
To reinforce the claim that the iPhone 4's glass is 20 times stiffer and 30 times harder than plastic an "Apple executive dropped it in front of me. The phone was undamaged."
"You can seamlessly switch from front to rear camera and back during a call, allowing you to share your surroundings with a caller."
"It takes a few seconds once you tap the FaceTime button for AT&T to hand the call over to the FaceTime application."
To to downgrade a call from a FaceTime video call to an audio call, hang up and redial.
The 5MP camera took "several decent pictures in low light but had some grainy results, too. It's not a great camera for capturing fast-moving action. Close-ups taken with the 5x digital zoom, which is an iOS 4 addition, were so-so."
"The second, front-facing camera on the iPhone makes it a snap to capture self-portraits without flipping the device around."
"I found it a [iMovie] clumsy to use, however, and for some reason the app misidentified the location where certain footage was shot.
eBooks look "supercrisp and sharp" throughout the new Retina Display but fall short of the iPad experience.
Συζήτηση στο forum: iPhone 4 Reviews
You might also like
---
More from iPhone
---
13.4K
Η Apple εργάζεται επάνω στην ενοποίηση των εφαρμογών "Find My iPhone" και "Find My Friends", σύμφωνα με τον developer Guilherme Rambo. Η νέα 2-σε-1 εφαρμογή θα είναι διαθέσιμη τόσο στο iOS όσο και στο macOS ως μέρος του project "Marzipan", …
Editor Picks
---