To Maps Offline είναι από τις χρησιμότερες εφαρμογές για το iPhone που έχουν κυκλοφορήσει!
Ο λόγος; Παρέχει την δυνατότητα να χρησιμοποιείτε το Maps.app του iPhone, χωρίς να είστε συνδεδεμένος σε Wi-Fi (… ή χωρίς να χρεώνεστε kb από την τηλεφωνική σας σύνδεση.)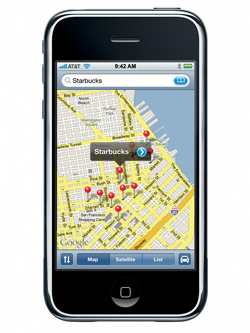 Πως λειτουργεί:
Cache:
MapTiles.sqlitedb is the primary Cache of Maps.app. With "Save Your MapTiles.sqlitedb" you can Save it as the names says. Below there is the List with all your saved Caches. This is also the Directory to save the Files of MapThis: /private/var/mobile/Library/Caches/MapTiles/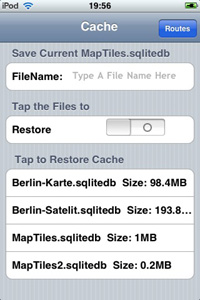 Just Tap on the Row and you have restored you saved Maps.
Saving and Restoring big Files could take a while. 200 MB up to half minute. So dont get crazy.
If you want to delete some Maps, just use the slieder to Tap to Delete.
Routes:
Its the Same Method, just uses another Directory, and you cant delete Route.plist, so at the beginnning you wont see any saved Routes.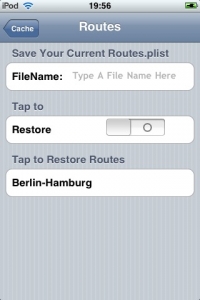 EXTRA tip: MapThis (download Maps directly from PC and have direct acces to the Offline Maps)
If you want to have it more comfortable, you can use MapThis for download Maps more effectively.
Credits goes to the creator of MapThis, but i havent found him. i Think its www.in7ane.com.
Here's a vid to show how to download the map: http://www.in7ane.com/iphone/create_map.mov
Basically:
-Search your Location,choose Satelite or Map
-Click Download Map
-Uncheck any Tiles you dont want to download
-Download, convert into iphone sqlitedb format
-Transfer it
From: MapsOffline.wordpress.com
More from Apps
---
17.1K
Η εφαρμογή του Netflix για iPhone / iPad σταμάτησε να υποστηρίζει το AirPlay.... μετά από 6 χρόνια απροβλημάτιστης λειτουργίας. Σύμφωνα με το Netflix, η παύση της υποστήριξης της λειτουργίας AirPlay στα iPhone, iPad και iPod touch οφείλεται σε "τεχνικούς περιορισμούς". Μετά …
Editor Picks
---