Το 'Monkey Island 2 Special Edition: LeChuck's Revenge' προσφέρεται για περιορισμένο χρονικό διάστημα μόνο με 0,79€ (!).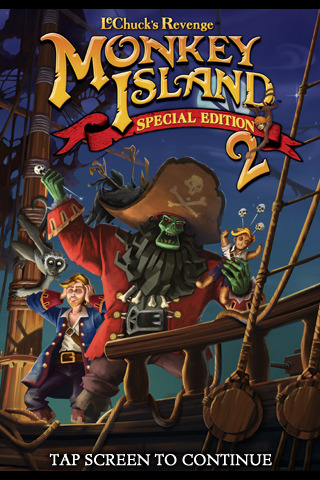 Πρόκειται για την χαμηλότερη τιμή που έχει διατεθεί ποτέ το συγκεκριμένο παιχνίδι της LukasArts και η απόκτηση του προτείνεται ανεπιφύλακτα στους fan του είδους και όχι μόνο…
Χαρακτηριστικά του παιχνιδιού:
Enhanced graphics: All new re-imagined contemporary art style.
Voice over: Complete voice over using original Monkey Island franchise cast members brings the story and characters to life like never before, now available for both the Special Edition and Classic modes.
Renewed music score: Re-mastered and re-recorded musical score using live instruments.
Special Edition and Classic modes: Scene-for-scene hot swap lets you seamlessly transition between Special Edition and Classic modes at anytime during gameplay.
Hint system: In-game puzzle hint system keeps the puzzles fresh and fun.
Direct control: Choose how you play — use the classic point-and-click interface or the all new intuitive direct character control for a more interactive gameplay experience.
Object highlighting: Interactive object highlighting provides quicker clues to finding hidden objects.
[iTunes link – Τιμή: 0,79€]
Πληροφορίες για περισσότερες προσφορές και δωρεάν apps/games στο forum: App store Deals!
More from App store Deals
---
2.7K
Το Enlight της Lightricks Ltd., μία εκ των κορυφαίων  εφαρμογών επεξεργασίας φωτογραφίας, προσφέρεται δωρεάν για περιορισμένο χρονικό διάστημα! To Enlight έχει βραβευτεί με Apple Design Award το 2017  ενώ το 2015 ήταν "Εφαρμογή της Χρονιάς" στα App store της Αγγλίας, Αυστραλίας, Γερμανίας, Καναδά, …
Editor Picks
---