Ένα "διαμαντάκι" που ανακαλύψαμε σήμερα σε προσφορά στο App store (thanks to mikexs), είναι το Photoshop PSD Viewer το οποίο σας επιτρέπει να ανοίξετε αρχεία .psd (Adobe Photoshop) στο iPhone/iPod touch/iPad, απευθείας από το Mail, Safari αλλά και από εξωτερικές εφαρμογές όπως π.χ το DropBox!
Η εφαρμογή προσφέρεται εντελώς δωρεάν, μόνο για σήμερα, οπότε σπεύσατε!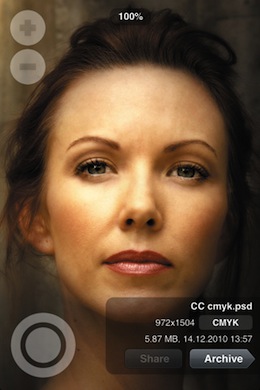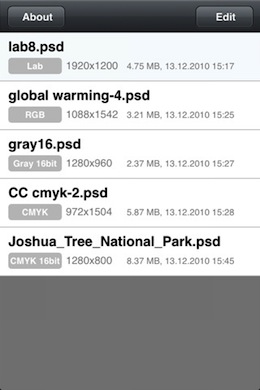 Χαρακτηριστικά του Photoshop PSD Viewer:
Opening Adobe Photoshop PSD document files on iPhone? Impossible? Until now. When you install PSD Viewer on your iPhone you will be able to open PSD files from Mail, Safari or any other application that supports opening files in external utilities (for example DropBox).

PSD Viewer is using ISO standard color management to properly display any PSD file.

Currently supported color models are Grayscale, RGB, CMYK and CIE Lab in both 8 and 16-bit variants

All previously opened PSD files are archived for faster access inside the PSD Viewer.
[iTunes link – Τιμή: Δωρεάν]
Περισσότερες προσφορές θα βρείτε στο αντίστοιχο topic στο forum του iPhoneHellas.gr
More from App store Deals
---
2.7K
Το Enlight της Lightricks Ltd., μία εκ των κορυφαίων  εφαρμογών επεξεργασίας φωτογραφίας, προσφέρεται δωρεάν για περιορισμένο χρονικό διάστημα! To Enlight έχει βραβευτεί με Apple Design Award το 2017  ενώ το 2015 ήταν "Εφαρμογή της Χρονιάς" στα App store της Αγγλίας, Αυστραλίας, Γερμανίας, Καναδά, …
Editor Picks
---