Η κυκλοφορία του purplera1n για το iPhone 3GS έδωσε το έναυσμα στον ZodTTD για την κυκλοφορία της νέας βελτιωμένης έκδοσης του psx4iphone (v1.0.0):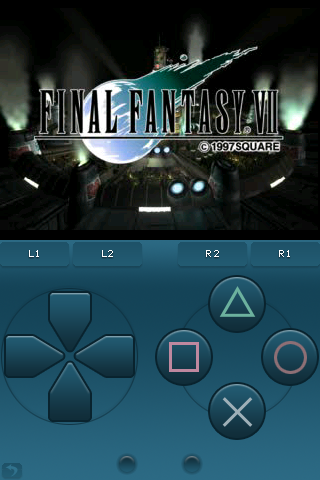 With the release of the purplera1n jailbreak for the iPhone 3GS, the time has come to release an updated psx4iphone on my public Cydia repo.

I have made this build of the Sony Playstation 1 emulator, psx4iphone, to support all Apple devices running firmware 3.0 and above. Though keep in mind it will run about 300% faster on the iPhone 3gs, allowing for many games to be played. There are still some things to be worked out in the performance department, namely sound emulation slowing things down. If you can live without sound output, you have a mighty fast emulator.
This package is what I termed a "Donate & Download" Cydia package. Donations are very much appreciated, though are optional. By choosing the free option in the donation amount dropdown, you can receive it for free.

So what's new in psx4iphone v1.0.0? The user interface is now up-to-date with the likes of the Gameboy Advance emulator, gpSPhone. I have implemented save states in addition to memory card saves. Portrait and landscape modes work. Tons of bug fixes have been made to the emulator itself, and I have been working hard on improving compatibility.

Instructions for installing psx4iphone can be found in the Cydia package info. Basically you place a PSX BIOS file and games that you must provide inside /var/mobile/Media/ROMs/PSX/. The BIOS file must be in all lowercase and be named scph1001.bin. For uploading the files on to your iPhone / iPod Touch / iPhone 3gs, I recommend using DiskAid. It sends files over USB allowing for fast transfers. It is also useful as I was not able to get SFTP working on the iPhone 3gs with the purplera1n jailbreak. Reportedly SCP works.

I would really love to see some nice videos of psx4iphone running on the 3gs! If you make one, let me know and link it here.

Hope you enjoy! Thanks,

ZodTTD
Συζήτηση στο forum: Psx4iPhone (Playstation 1 emulator for iPhone)
You might also like
---
More from Cydia
---
2.7K
Ο δημοφιλής Έλληνας developer Ηλίας Λιμναίος κατάφερε να ξεκλειδώσει τη δυνατότητα επικοινωνίας του iPhone με NFC συσκευές! Η επικοινωνία κοντινού πεδίου (Near Field Communication, NFC) αποτελεί μια πρότυπη τεχνολογία συνδεσιμότητας, η οποία διαδίδεται και εξελίσσεται ραγδαία με κύριο σκοπό τη λύση αρκετών …
Editor Picks
---