Ο GeoHot τα κατάφερε για ακόμη μία φορά!
Το εργαλείο για το Jailbreak του iPhone 3GS με την ονομασία purplera1n κυκλοφόρησε σήμερα το πρωί, παρά τις αντιρήσεις τις devTeam (βλ. We can jailbreak the iPhone 3GS Right NOW… but we'll wait for OS 3.1):
Yes, this is what you've all been waiting for. A jailbreak for the iPhone 3GS. And it's awesome. To get started right now, go to purplera1n.com. Download it. Make sure you have Windows (but not 7), the latest iTunes installed, and an iPhone 3GS with 3.0 firmware.

Connect your iPhone normally. Click "make it ra1n". Wait. On bootup, run Freeze, the purplera1n installer app. Hopefully you'll figure out what to do from there.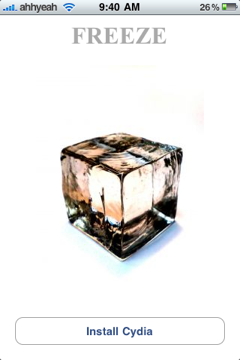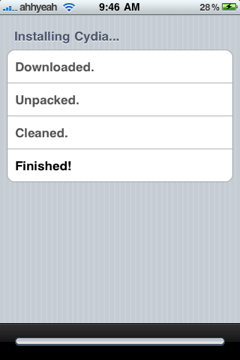 This tool is beta. Make sure to have everything backed up before running. Also if Cydia doesn't show up after running Freeze, reboot.

Normally I don't make tools for the general public, and rather wait for the dev team to do it. But guys, whats up with waiting until 3.1? That isn't how the game is played. We release, Apple fixes, we find new holes. It isn't worth waiting because you might have the "last" hole in the iPhone. What last hole…this isn't golf. I'll find a new one next week. Also your purplera1nyday files ensure that you can always get back to a jailbroken state, so if you have it it's just a matter of tools.

Props to chronic dev for their help, and to kroo for writing v2 of Freeze. And props to Saurik for making an awesome package set. Note the binary size of purplera1n, it's smaller than C++ hello world. No 20MB thing that needs to be torrented. And no IPSW to download. This is how jailbreak should be!
[Via iphonejtag]
Συζήτηση στο forum: purplera1n: iPhone 3GS Jailbreak
You might also like
---
More from iPhone Hellas forum
---
2.7K
Τι συζητάμε αυτές τις ημέρες στο forum του iPhoneHellas; iPhone 8 / Plus & iPhone X Προφανώς, οτιδήποτε αφορά τα iPhone 8 / Plus αλλά και το iPhone Χ σε ένα γενικό topic συζήτησης το οποίο έχει ήδη ξεπεράσει τις 150 σελίδες. Φυσικά, οι κάτοχοι iPhone 8 …
Editor Picks
---