Το PwnPlayer αναβαθμίστηκε στην version beta 4, και πλέον προσφέρει ακόμη περισσότερα features!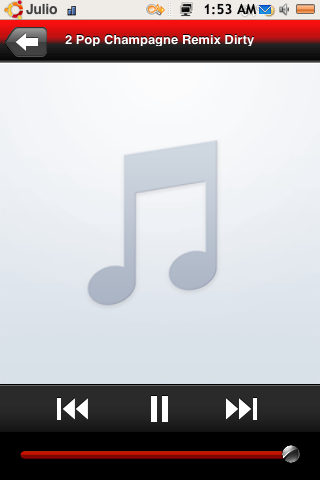 Pwnplayer beta 4 features:
– PwnPlayer will now run in background automatically if play button is pressed either from the lock screen or the home double-tap shortcut
– Artwork is now displayed in the lock screen
– Fixed Lock-screen bug where the song title wasn't removed if the user exited the application
– Added "clear playlist" button
– Added a version checker to let users know when a new version of the app is available
– Changed lock-screen controls behaviour: double-tap is now required to play/pause. This change was made to avoid accidental touches (specially when handling from pocket)
– Fixed bug when trying to shuffle songs from filesystem while on a folder without any files
– Fixed bug when playing a previously saved playlist, where it has been seen as overwritten if you selected one album from CoverFlow
– Fixed SpringBoard crash when trying to use the lock-screen controls after "Music" button has been pressed from the home double-tap shorcut while using another application and PwnPlayer was running in background.
– Much smoother scrolling on Music Library, File System and Playlist screens (and will continue to be improved)
– Added album tracking in CoverFlow (it will jump directly to the current playing album whenever CF is activated or the album changes)
– Fixed home double-tap "Music" button, it didn't work when used while being in another application e.g. Safari
[Via Errrick.com.ar]
Συζήτηση στο forum: PwnPlayer: iPhone's ultimate media player!
You might also like
---
More from Apps
---
16.3K
Η εφαρμογή του Netflix για iPhone / iPad σταμάτησε να υποστηρίζει το AirPlay.... μετά από 6 χρόνια απροβλημάτιστης λειτουργίας. Σύμφωνα με το Netflix, η παύση της υποστήριξης της λειτουργίας AirPlay στα iPhone, iPad και iPod touch οφείλεται σε "τεχνικούς περιορισμούς". Μετά …
Editor Picks
---