Οι SwirlyMMS ανανέωσαν το blog τους και μας πληροφόρησαν ότι εργάζονται πανω στην νέα version του ομώνυμου SwirlyMMS η οποία είναι συμβατή με τις firmware v2.x.
Τι σημαίνει αυτό; MMS στο iPhone 3G!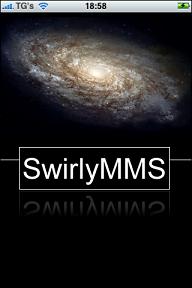 Όπως δήλωσαν οι ίδιοι οι developers:
Today (Sep 1, 2008), we made a major breakthrough and sent MMSs between different devices running fw 2.x on iPhone 3G and 2G! But it is yet not public available on firmware 2.x, not through Cydia and not through Installer. We aim for a release in a not too distant future though – stay tuned!
You might also like
---
More from iPhone
---
13.0K
Η Apple εργάζεται επάνω στην ενοποίηση των εφαρμογών "Find My iPhone" και "Find My Friends", σύμφωνα με τον developer Guilherme Rambo. Η νέα 2-σε-1 εφαρμογή θα είναι διαθέσιμη τόσο στο iOS όσο και στο macOS ως μέρος του project "Marzipan", …
Editor Picks
---