Το Need For Speed Shift έχει ήδη κυκλοφορήσει στο AppStore της Νέας Ζηλανδίας και αναμένεται από στιγμή σε στιγμή και στο ελληνικό Appstore!
Όσο το περιμένουμε να γίνει διαθέσιμο στην χώρα μας, ας δούμε μερικά νέα screenshots αλλά και την επίσημη περιγραφή του παιχνιδιού που έχει δώσει η EA στο App store: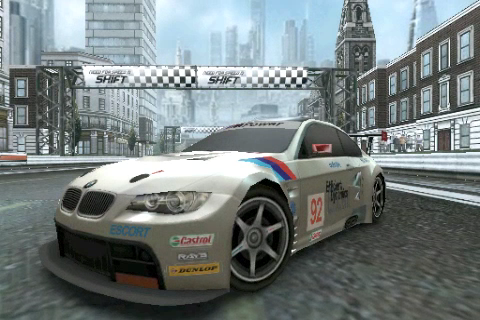 LIVE THE EXPERIENCE OF REAL PROS
Designed specifically for your iPhone or iPod Touch, the # 1 franchise brings the challenge of racing on the pro circuit. Try the real emotions of a pilot with this ultra-realistic racing game.
Compete in the WORLD
Compete on the streets of Chicago, London and Tokyo for a total of 28 events and Pro Street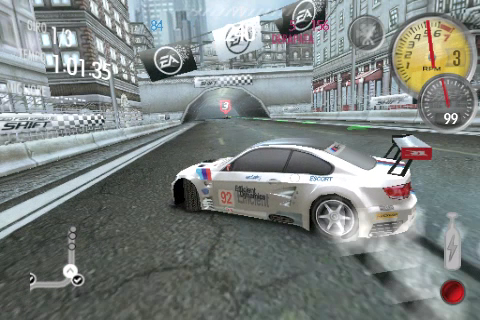 Test your skills' against friends
Challenge friends in thrilling head to head multiplayer over Bluetooth or WiFi.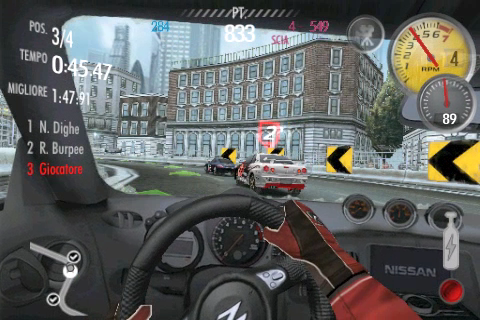 THE BEST CAR IN THE WORLD
Climb aboard for 20 of the fastest, coolest and powerful cars in the world.
UPGRADE AND TUNING
Push your ride to the limit by changing parameters such as Maximum Speed, maneuverability and acceleration and Nitro.
RUN FOR THE AWARDS
Collect points and trophies on the track based on your aggressiveness and accuracy. Become a superstar globetrotting Circuit Need For Speed.
Συζήτηση στο forum: 'Need for Speed Shift' for iPhone
About Vasilis Ananiadis
Ο ζωντανός θρύλος της Ελληνικής blogόσφαιρας, ο αβυσσαλέος master του SEO, o πρίγκηπας των Social Media, ο τυφώνας των Web Startups, ο οργασμός της ιντερνετικής επιτυχίας. Τώρα και στο twitter: @vananiadis
Tags: iPhone, iPhone 3G, iPod Touch 2G