Πρόσφατη αγγελία της Apple δείχνει τον δρόμο προς την υποστήριξη του προτύπου 802.11n για το επερχόμενο iPhone 4G: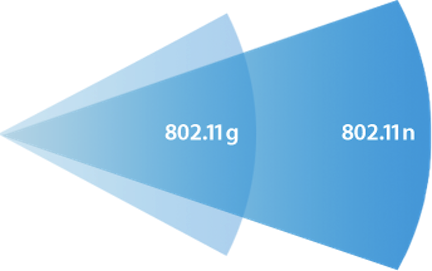 The ideal candidate should possess excellent understanding and working knowledge of 802.11 implementations on embedded (preferably mobile) platforms. Relevant experiences include but are not limited to the following:
Implementation of 802.11 a/b/g/n & related specifications.
802.11i/802.1x Security protocols
Good understanding of wireless RF technologies & co-existence issues of 802.11 PHYs with other Wireless interfaces like Bluetooth.
Συζήτηση στο forum: iPhone 4G with WLAN 802.11n support (?)
About Vasilis Ananiadis
Ο ζωντανός θρύλος της Ελληνικής blogόσφαιρας, ο αβυσσαλέος master του SEO, o πρίγκηπας των Social Media, ο τυφώνας των Web Startups, ο οργασμός της ιντερνετικής επιτυχίας. Τώρα και στο twitter: @vananiadis