To MacUser, το διακεκριμένο βρετανικό περιοδικό για τους υπολογιστές Mac, κυκλοφόρησε για το iPhone μία εφαρμογή ώστε να διαβάζουμε τόσο το τρέχον όσο και προηγούμενα τεύχη του περιοδικού.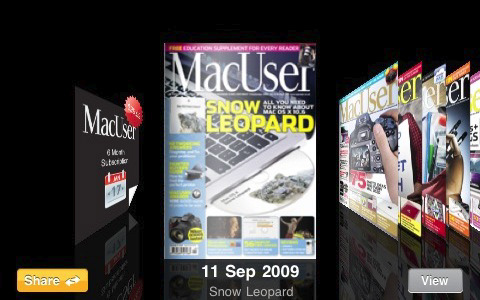 Το MacUser Magazine (0.79€, iTunes Link) έρχεται μαζί με ένα δωρεάν τεύχος, ενώ έχουμε τη δυνατότητα να αγοράσουμε παλαιότερα τεύχη, νέες κυκλοφορίες ή τους αναλυτικούς οδηγούς του MacUser σε πολύ μειωμένες τιμές. Το περιοδικό κυκλοφορεί κάθε δύο εβδομάδες, και στις ψηφιακές εκδόσεις παρέχονται δυνατότητες πλήρους αναζήτησης, αρχειοθέτησης, δημιουργίας bookmarks καθώς και διαμοιρασμού αρχείων.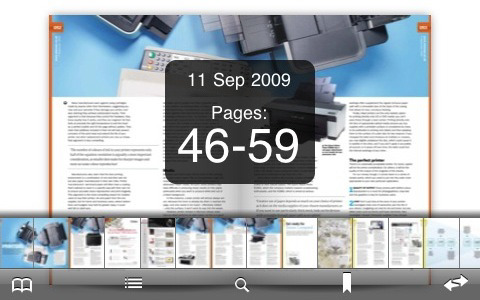 Τέλος, η ανάγνωση των τευχών γίνεται με ένα πολύ ωραίο εφέ ξεφυλλίσματος.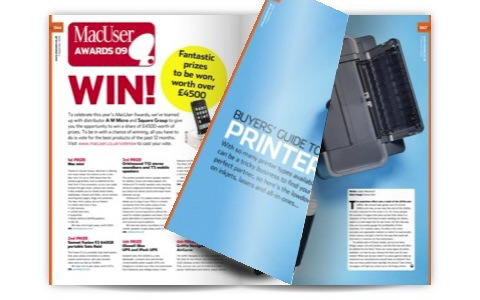 Official app description:
Download the MacUser app for just $0.99 and receive your first 100 page complete issue of MacUser magazine for free.
MacUser magazine is published every two weeks, and you'll receive a reminder so you never miss an issue to download. MacUser is part of Dennis Publishing, publishers of Maxim, PC PRO, The Week and Auto Express.
The app enables you to download discounted back issues of MacUser, as well as discounted versions of the MacUser magbooks – The Independent Guide to the Mac, The Ultimate iPod Guide, The Independent Guide to the iPhone, and the Ultimate Guide to Graphic Design.
The magazine is readable on your iPhone or iPod Touch just like a real copy, with stunning page turning technology. You can zoom in to pages, save pages for later, and also all text is fully searchable.
Each issue has 100 pages of news, reviews, features, fantastic photography, help and advice – everything an Apple user could possibly need. Published for over 25 years, MacUser is the authoritative Mac magazine, so you can take MacUser with you wherever you have your iPhone.
Συζήτηση στο Forum: MacUser Magazine Brings Back Catalog to iPhone
Tags: iPhone