Το 'Anrufen Online' είναι ένα νέο Cross-Platform MMO το οποίο κυκλοφόρησε στο App store!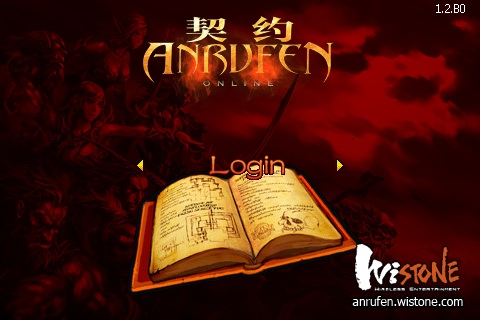 Anrufen Online (FREE version) features:
Graphics with 3D effects, exhibits perfectly the imaginary world, bring brilliant experience like that in PC online games.
Realistic sound effects of fighting, pleasing background music, as if you're standing in the Magic world of the game.
Fully real-time fighting, will enable authentic thrilling of the combats.
Tens of beautiful maps, Dozens of monsters of different spicies.
Familiars can help its master to fight, they have different characters, lots of fun will be found while trying to bring them up.
Unique interface for Chat in Symbian system, it's easy, and immediate to contact with others.
Η εφαρμογή προσφέρεται δωρεάν από το App store ως trial version, στην οποία έχετε πρόσβαση σε 8 από τα 34 regions του παιχνιδιού, ενώ η full version προυποθέτει συνδρομή η οποία κοστολογείται στα $12.99 ανά τετράμηνο).
Μερικά ακόμη χαρακτηριστικά του Anrufen Online:

Exciting, real-time combat against monsters or other players
Rich interactivity between players, like teamed dungeon raid and friend making
Raise Familiars and summon them to fight for you
Elegant, easy-to-use interface, with an isometric viewpoint
Huge, beautiful fantasy themed world and dozens of monsters, hundreds of weapons, armors and items
High streamlined and conducive to short or long play sessions
Περισσότερες πληροφορίες για το Anrufen Online μπορείται να βρείτε στο επίσημο website της εταιρείας: link
Συζήτηση στο forum: Anrufen Online MMO for iPhone
About Vasilis Ananiadis
Ο ζωντανός θρύλος της Ελληνικής blogόσφαιρας, ο αβυσσαλέος master του SEO, o πρίγκηπας των Social Media, ο τυφώνας των Web Startups, ο οργασμός της ιντερνετικής επιτυχίας. Τώρα και στο twitter: @vananiadis
Tags: iPhone