Η Apple δημοσίευσε στο site της, στο τμήμα που αφορά την υποστήριξη για το iPad πως, σε περιπτώσεις ελαττωματικής μπαταρίας του iPad, θα γίνεται αντικατάσταση με καινούργιο iPad με χρέωση $99! (συν τα μεταφορικά).
Συγκεκριμένα αν το iPad χρειαστεί service λόγω μειωμένης ικανότητας της μπαταρίας να διατηρήσει ηλεκτρικό φορτίο, η Apple θα το αντικαθιστά με χρέωση αυτής της υπηρεσίας.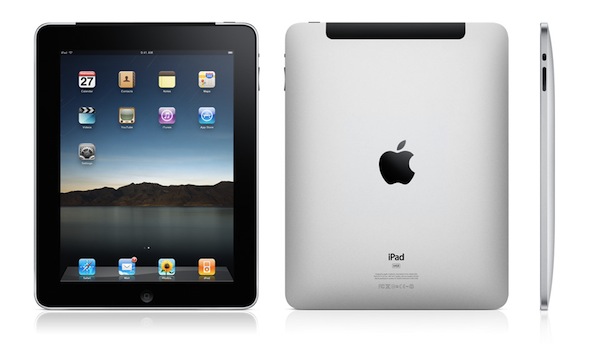 Φυσικά δεν καλύπτονται τα iPad τα οποία έχουν υποστεί ζημιά από τον χρήστη, όπως πτώση, εισχώρηση υγρών, αποσυναρμολόγηση, μη εξουσιοδοτημένο service και τροποποιήσεις, ή και αν το προϊόν δεν λειτουργεί σωστά λόγω ελαττώματος άλλου εξαρτήματος.
Η τιμή για αυτήν την υπηρεσία αντικατάστασης είναι $99 συν $6,95 για τα έξοδα αποστολής (στις ΗΠΑ),  οπότε το συνολικό κόστος ανέρχεται στα $105,95 για κάθε iPad.
Η Apple δεν αναλαμβάνει να διαφυλάξει τα δεδομένα στα ελαττωματικά λόγω μπαταρίας iPad, οπότε συνιστά στους χρήστες να συγχρονίσουν το iPad τους με το iTunes ώστε να διατηρήσουν τα δεδομένα τους πριν το αποστείλλουν.
Η όλη διαδικασία αντικατάστασης θα γίνεται καλώντας το τμήμα Apple Technical Support και θα ολοκληρώνεται μέσα σε μία εβδομάδα (πάντα μιλώντας για τις ΗΠΑ)
Ολόκληρο το κείμενο έχει από το site της Apple έχει ως εξής:
Battery Replacement Service – iPad: Frequently Asked Questions
What is iPad Battery Replacement Service?
If your iPad requires service due to the battery's diminished ability to hold an electrical charge, Apple will replace your iPad for a service fee.
Note: Your iPad is not eligible for Battery Replacement Service if the product has been damaged, for example, as result of an accident, liquid contact, disassembly, unauthorized service or unauthorized modifications, or if the product is not operating correctly as a result of a component failure. Please review Apple's Repair Terms and Conditions for further details.
How much does it cost?
The service costs $99, plus $6.95 shipping. The total cost is $105.95 per unit.
All fees are in U.S. dollars and are subject to local tax.

How do I arrange iPad Battery Replacement Service?
Battery replacement service may be arranged via your local Apple Retail Store or Apple Authorized Service Provider, or you can contact Apple Technical Support. Please do not send any accessories with your iPad.

Will the data on my iPad be preserved?
No. You will receive a replacement iPad that will not contain any of your personal data. Before you submit your iPad for service, it is important to sync your iPad with iTunes to back up your contacts, calendars, email account settings, bookmarks, apps, etc. Apple is not responsible for the loss of information when servicing your iPad.

How long will it take to receive my replacement iPad?
If you arrange service by calling Apple Technical Support, you can expect service to be completed within approximately one week from the time you send your iPad to Apple.
[via loopinsight]
Συζήτηση στο forum: iPad Battery Replacement Service
About Γιώργος Αγκοπιάν
Born in Athens in 1971. He has attended many workshops in Professional Lighting, View and Middle Format Camera and High-end Digital Capture and Imaging Techniques, held by industry leader companies (Profoto, Sinar, Broncolor, Calumet, Mamiya, Leaf, Megavision, Betterlight, Kigamo) in Switzerland, Germany, Belgium, Holland and England. In Greece he has studied under Focus and E.S.P. schools of photography in the years 1993-1995. He has also studied Business Administration in the University of Piraeus (class of 1989) and speaks three languages appart from Greek: English (Cambridge Proficiency level), German and Italian (fluently).