Το μέλος hanzoh του macrumors δημοσίευσε ένα πολύ σημαντικό εύρημα αναφορικά με τις φωτογραφίες του iPhone HD/4G prototype που δημοσιεύσαμε πριν από λίγα λεπτά: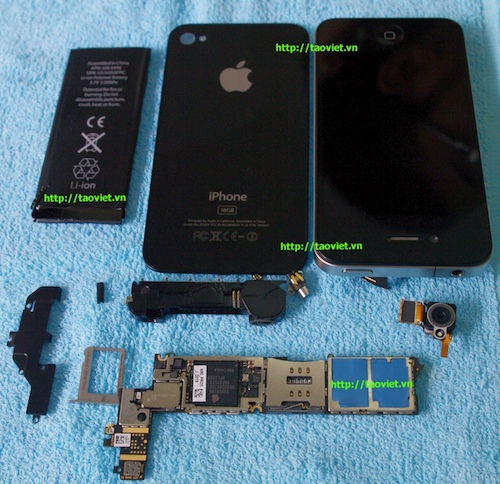 [Click image to enlarge]
I just compared the printing on the chip with the one from the iFixIt teardown of the iPad:
New iPhone:
33950084 K4X2G643GE YN602473 APL0398 BSA1AO6A
iPad:
N26CGM0T 1007 APL0398 33950084 YNL184A2 1004 K4X2G643GE
I formatted the identical parts. Maybe this is the same SOAC that is in the iPad?!
Συζήτηση στο forum: iPhone 4G/HD Prototype Spotted outside (?)!
About Vasilis Ananiadis
Ο ζωντανός θρύλος της Ελληνικής blogόσφαιρας, ο αβυσσαλέος master του SEO, o πρίγκηπας των Social Media, ο τυφώνας των Web Startups, ο οργασμός της ιντερνετικής επιτυχίας. Τώρα και στο twitter: @vananiadis
Tags: iPhone 4