Το κλασσικό side scrolling shooter του 1987, R-Type, έρχεται πολύ σύντομα στο App store από την EA Games.
Screenshots από το παιχνίδι αναρτήθηκαν στη σελίδα της EA Mobile στο Facebook πριν από μερικές ημέρες: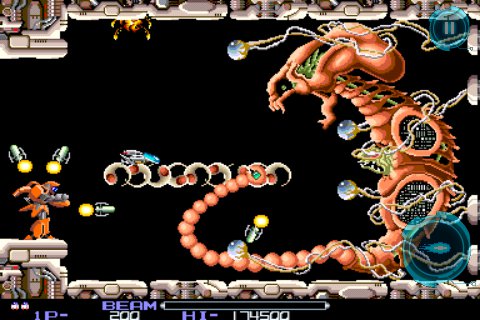 R-TYPE, the classic side scrolling shoot-em-up arcade game, is coming soon to iPhone/iPod touch. The game keeps 100% true to the original arcade game giving you the '80s video-arcade experience.
Συζήτηση στο forum: R-Type is coming to AppStore
Thanks to mikexs
About Vasilis Ananiadis
Ο ζωντανός θρύλος της Ελληνικής blogόσφαιρας, ο αβυσσαλέος master του SEO, o πρίγκηπας των Social Media, ο τυφώνας των Web Startups, ο οργασμός της ιντερνετικής επιτυχίας. Τώρα και στο twitter: @vananiadis