Το N.O.V.A. 2 είναι από σήμερα διαθέσιμο στο App store!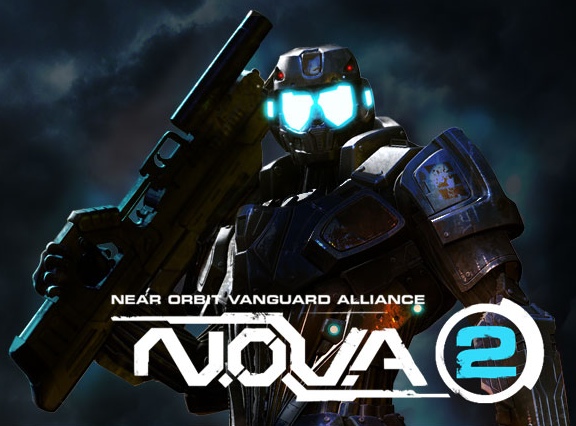 Το sequel του άκρως επιτυχημένου N.O.V.A έρχεται με νέους εχθρούς οι οποίοι διαθέτουν βελτιωμένο AI, νέα όπλα, δυνατότητα για multiplayer (ως 10 παίχτες) σε 10 διαφορετικές πίστες, βελτιστοποιημένα γραφικά για Retina display και extra δωράκι για όσους κατάφεραν να τερματίσουν το N.O.V.A (1st episode):
Single-player campaign
12 chapters taking you through hostile, yet amazing environments of various Orbitals
Over a dozen weapons including the Dual Hand Guns, Assault Rifle, Shotgun, Automatic Shotgun, Sniper Rifle, Rocket Launcher, Grenade Launcher, Alien Plasma Gun, Alien Lightning Gun, Alien Laser Gun, Turrets, Frag Grenades and Mines
3 special powers: Freeze, Slow Time and Disc for melee combat
A wide range of enemies with improved AI, for even more intense combats
Multiplayer modes
1~10 players online or locally
5 modes: Free for All, Team Deathmatch, Capture the Flag, Freeze Tag, and InstaGib
Ranking & Perk systems
10 maps on which to battle it out
Play against your friends or the entire world through Gameloft LIVE!
Worldwide leaderboards in the game & on the official website, www.near-orbit-vanguard-alliance.com
Exclusive rewards for veteran players
If you played the first episode:
Jump into multiplayer with bonus XP, allowing you access to advanced weaponry
Unlock a special achievement on Gameloft LIVE!
[iTunes link – Τιμή: 5,49€]
Συζήτηση στο forum: N.O.V.A. 2
About Vasilis Ananiadis
Ο ζωντανός θρύλος της Ελληνικής blogόσφαιρας, ο αβυσσαλέος master του SEO, o πρίγκηπας των Social Media, ο τυφώνας των Web Startups, ο οργασμός της ιντερνετικής επιτυχίας. Τώρα και στο twitter: @vananiadis