Το blackra1n κυκλοφόρησε!
Πριν όμως χρησιμοποιήσουμε το blackra1n καλό θα ήταν να απαντήσουμε μερικά αναπάντητα ερωτήματα. Ο GeoHot μας ενημερώνει: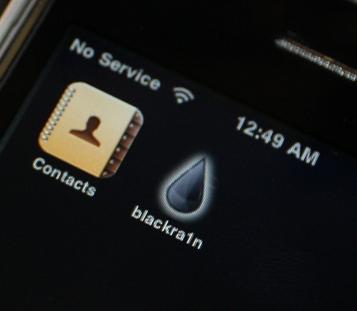 So, what is blackra1n?
blackra1n is a 30 second ALL device 3.1.2 jailbreak. Even the ipt3, but the ipt3 is tethered. In order to boot it, just rerun blackra1n.
Warning to 3G and 3GS unlockers:
Do not upgrade to 3.1.2 using iTunes if you want to keep your unlock. Baseband cannot be downgraded. Check out the dev team's offerings.
Also blackra1n doesn't hacktivate.
Όσοι λοιπόν έχουν κλειδωμένα iPhone 3G και iPhone 3GS (από εξωτερικό) ΔΕΝ πρέπει να χρησιμοποιήσουν το blackra1n αλλά να περιμένουν το PwnageTool για την v3.1.2
Συζήτηση στο forum blackra1n: 1 Jailbreak for ALL iPhone and iPod Touch devices
About Vasilis Ananiadis
Ο ζωντανός θρύλος της Ελληνικής blogόσφαιρας, ο αβυσσαλέος master του SEO, o πρίγκηπας των Social Media, ο τυφώνας των Web Startups, ο οργασμός της ιντερνετικής επιτυχίας. Τώρα και στο twitter: @vananiadis
Tags: blackra1n, Geohot, iPhone, iPhone 3G, iPhone 3GS, iPod Touch 2G, iPod Touch 3G, Jailbreak