Το 33rd Division είναι ένα νέο line-drawing game από την Craneballs Studios το οποίο κυκλοφόρησε πρόσφατα στο App store.
Σε ένα σκηνικό του 2ου παγκοσμίου πολέμου αναλαμβάνεται να μεταφέρετε ('tap and drag') τους στρατιώτες σας σε ασφαλής ζώνες, μέσα από εχθρικές περιοχές φροντίζοντας να μην τους εντοπίσουν οι εχθροί. Μπορείτε να επιλέξετε ανάμεσσα σε 2 modes: Life mode και Time mode.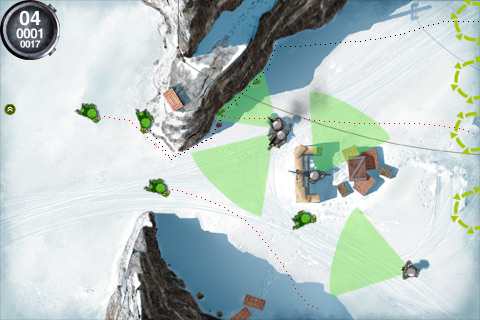 Life mode: Watch your lives soldier! If you lose too many men, it's game over!
Time mode: Watch your time soldier! If you run out of time, it's game over!
33rd Division features:
4 great mission based on a real
European WW2 settings
2 game modes – Time and Life
Mortar & Sudden death mode
Power-ups
Original soundtrack
Unique soldiers voices
Online score
33rd Division gameplay video:
[iTunes link – Τιμή: 0.79€]
Συζήτηση στο forum: 33rd Division iPhone line-drawing game
About Vasilis Ananiadis
Ο ζωντανός θρύλος της Ελληνικής blogόσφαιρας, ο αβυσσαλέος master του SEO, o πρίγκηπας των Social Media, ο τυφώνας των Web Startups, ο οργασμός της ιντερνετικής επιτυχίας. Τώρα και στο twitter: @vananiadis
Tags: iPhone, iPhone 3G, iPhone 3GS, iPod Touch 2G, iPod Touch 3G