Το FIFA 10 αναβαθμίστηκε στην v1.0.7 και πλέον προσθέτει και bluetooth multiplayer mode!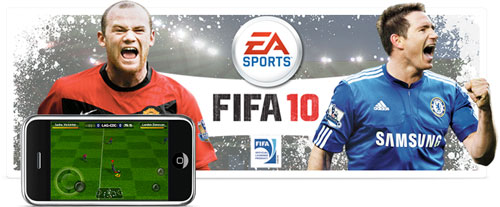 WHAT'S NEW IN THIS VERSION:
ACCESS MORE TEAMS
We've added extra A-League and K-League teams for everyone who likes to kick it Korean and Australasian style.
ENJOY A REAL GRAPHIC LOOK
Graphic improvements now make players you know appear even more real.
PLAY IN BLUETOOTH MULTIPLAYER
Now access Bluetooth Multiplayer mode for more friendly head-to-head action.
Συζήτηση στο forum: 'FIFA 10′ for iPhone
About Vasilis Ananiadis
Ο ζωντανός θρύλος της Ελληνικής blogόσφαιρας, ο αβυσσαλέος master του SEO, o πρίγκηπας των Social Media, ο τυφώνας των Web Startups, ο οργασμός της ιντερνετικής επιτυχίας. Τώρα και στο twitter: @vananiadis
Tags: iPhone