Το "GT Racing: Motor Academy" είναι πλέον διαθέσιμο στο App store! Οι φίλοι των racing emulators από σήμερα διαθέτουν έναν ακόμη κορυφαίο τίτλο στο iPhone/iPod Touch τους…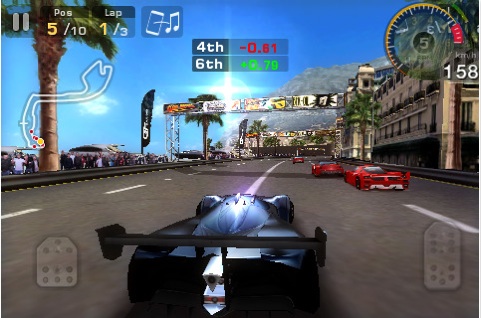 » 24 manufacturers and more than 100 licensed cars to buy, drive and upgrade: Nissan GT-R, Audi R8, the best Ferrari models and even the Ford Model T.
» A new and very elaborate physics engine particular to each car for the most realistic driving simulation on the App Store. Master your racing skills and tune your car just right to maximize performance.
» A great variety of tracks, from the official Mazda Raceway Laguna Seca to urban tracks, speed rings and rally tracks.
» A huge and fascinating career mode: Pass license tests, and enter to win increasingly prestigious racing events.
» Play against drivers from all over the world with local and online multiplayer for up to 6 players. Reach the top of the GT Racing: Motor Academy leaderboards.
» Listen to your own library of music while playing and post your best replays on YouTube to show off your driving skills.
Περισσότερα screenshots και συζήτηση στο forum: 'GT racing' for iPhone
You might also like
---
More from Appstore
---
14.1K
Αν και δεν έχει έχει ανακοινωθεί επίσημα από το Facebook, μπορείτε να ενεργοποιήσετε το Dark Mode στο Facebook Messenger, με έναν πολύ απλό τρόπο: Ανοίξτε μια συνομιλία σας με οποιαδήποτε επαφή σας στο Facebook Messenger και αποστείλτε το emoji του φεγγαριού (🌙). Αμέσως, θα σας εμφανιστεί …
Editor Picks
---