Ο iPodTouchPro του iPhoneHellas forum μας ενημερώνει σχετικά με τα αποτελέσματα του φετινού Pwn2Own hacking contest:
Ένα νέο iPhone exploit ανακαλύφθηκε στο CanSecWest Pwn2Own hacking contest το οποίο υπόσχεται να φέρει ξανά τον εύκολο τρόπο για JailBreak, όπως τον παλιό καλό καιρό όπου είχαμε εκδόσεις 1.x στα iPhone μας και το jailbreak πραγματοποιόνταν μέσω του jailbreakme.com.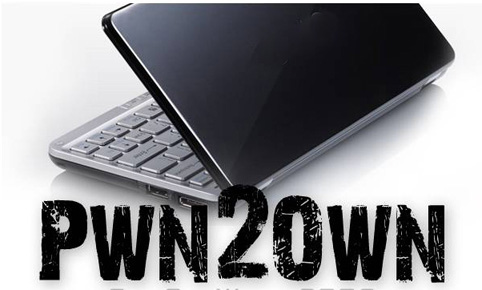 Ο Ralf Philipp Weinmann από το Πανεπιστήμιο του Λουξεμβούργου, και ο Vincenzo Iozzo της Γερμανικής εταιρίας Zynamics GmbH, "έσπασαν" το iPhone και θα παραλάβουν το βραβείο των $15,000.
Το επίτευγμά τους ίσως φέρει καλά νέα για αυτούς που θέλουν να κάνουν jailbreak στο νέο τους iPhone 3GS.
Οι lozzo και ο Weinmann χρειάστηκαν 2 εβδομάδες ώστε να ανακαλύψουν  έναν τρόπο για να υποκλέψουν τη βάση δεδομένων των SMS του iPhone. Για να επιτύχουν την επίθεση χρειάστηκε το iPhone να επισκεφθεί μια ιστοσελίδα η οποία περιελάμβανε τον απαραίτητο κώδικα.
"The payload executes and uploads the local SMS database of the phone to the server we control." είπε ο Weinmann.
Αν και όλο το σκηνικό έγινε για την ανάκτηση των SMS μόνο, η ίδια τεχνική θα μπορούσε να χρησιμοποιηθεί για να επιτευχθεί jailbreak στη συσκευή, σύμφωνα με τον MuscleNerd από την iPhone Dev-Team.
"Congrats to @_snagg and @esizkur. This potentially re-opens userland jailbreaks that haven't been around since 1.x days (jailbreakme.com)"
"the bug they used should exist in 3.1.3 MobileSafari on all iPhones/iPods though the actual payload bytes may differ"
Ο MuscleNerd σημειώνει πως η Apple μάλλον θα επιδιορθώσει αυτό το πρόβλημα όσο πιο σύντομα γίνεται…
"Userland exploits affect security for all iPhones so expect Apple to close these as soon as they can. JBers avoid updates!"
Official press release:
Vancouver, Canada
Security researchers Vincenzo Iozzo from Zynamics GmbH and Ralf-Philipp Weinmann from the University of Luxembourg today won the "iPhone"
section of the renowned PWN2OWN contest in Vancouver, Canada. The contest pits the world's leading security researchers against the latest versions of common operating systems and platforms.
In 2009, researchers failed to compromise the iPhone, confounding general expectations. This year, Iozzo and Weinmann had to put in extra effort to bypass the "code signing" and data execution prevention (DEP) technologies that prevent arbitrary code from running on the phone as well as defeat straightforward exploitation of buffer and heap overflow bugs. In order to achieve this result, they chained existing code bits in a technique commonly known as "return-into-libc" or "return-oriented-programming".
It is the first time that this technique has been publicly demonstrated on a real-world telephone. The attack allowed them to execute code on the iPhone when a user visits a malicious website. The demonstrated attack code steals the SMS database from the phone, albeit other attack payloads are easily possible.
The organizers of the contest will communicate the details of the attack to the vendors and will not make the details of the attack public untill the vendors can properly patch it.
Vincenzo Iozzo's research was supported by zynamics GmbH (www.zynamics.com), the leader in advanced reverse engineering and malware classification tools.
[via iClarified, CNET]
Συζήτηση στο forum: Easy Browser Based iPhone Jailbreak Could Be Possible Again!
You might also like
---
More from Apple
---
11.2K
Ο Jony Ive, ίσως ο διασημότερος product designer στον χώρο της τεχνολογίας και αδιαμφισβήτητα το διασημότερο στέλεχος της Apple μετά τους Steve Jobs και Tim Cook, ανακοίνωσε ότι αποχωρεί από την εταιρεία για να ιδρύσει το δικό του creative studio! Ο Jony Ive ξεκίνησε την καριέρα του …
Editor Picks
---