iPhone SDK Beta 4:
– Support for Open GL ES within the iPhone Simulator, rendering 3D graphics in the Simulator that mirror behavior on the iPhone and iPod touch.
– New iPhone OS templates in the New Project and New Target assistants.
– Code signing is now enforced on devices.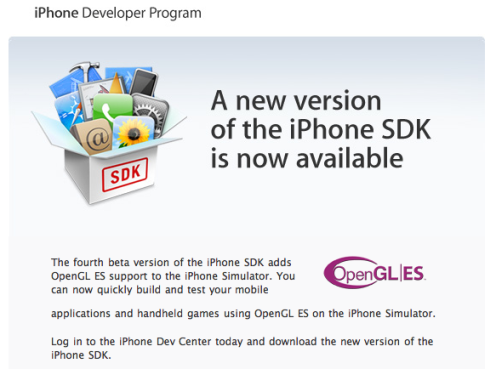 • Code Signing : Code signing is enforced on the device starting with beta 4 of the iPhone SDK and iPhone OS. This means that your project will need to contain a valid certificate signing identity that resolves to a valid certificate in your keychain. If there is no valid identity in the project, the code will continue to function on the Simulator, but will fail to execute on any device.
• iPhone Simulator: The version of the Foundation framework included in the Simulator includes functionality not found on the iPhone or iPod touch. Please consult the documentation for availability information
• Xcode and developer tools: The Xcode IDE will crash if iTunes 7.6.1 is installed after the iPhone SDK ⁃ The iPhone SDK is designed for Intel-based Macs in 32-bit mode; many features will not work on PPC-based Macs or in Intel 64-bit mode
• Interface Builder ⁃ Not all Cocoa Touch views and controls are supported yet
More screen-shots:
You can, now download the preferences and Library contents of the App.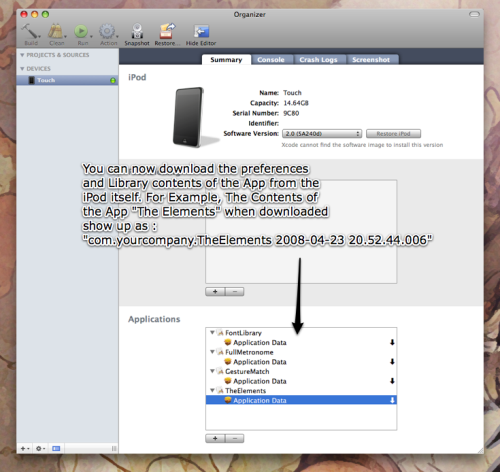 Appstore and MobileSore packages (?)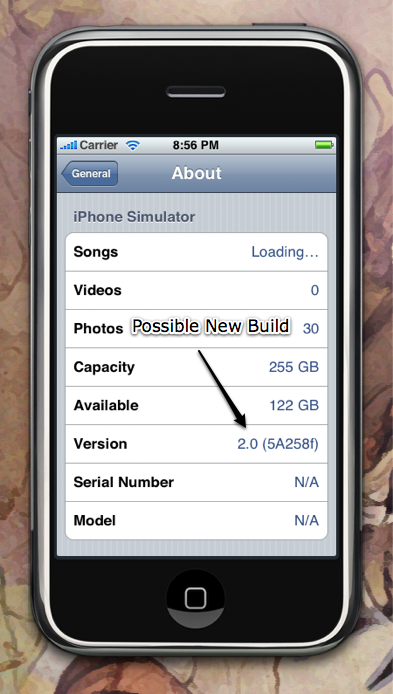 News from Apple iPhone Dev center
Pics from ipodtouchfans
You might also like
---
More from Apple
---
12.0K
Ο Jony Ive, ίσως ο διασημότερος product designer στον χώρο της τεχνολογίας και αδιαμφισβήτητα το διασημότερο στέλεχος της Apple μετά τους Steve Jobs και Tim Cook, ανακοίνωσε ότι αποχωρεί από την εταιρεία για να ιδρύσει το δικό του creative studio! Ο Jony Ive ξεκίνησε την καριέρα του …
Editor Picks
---