Η EA Mobile δημοσίευσε στο Facebook Page της τις πρώτες πληροφορίες αλλά και screenshots για το επερχόμενο NBA Live 10: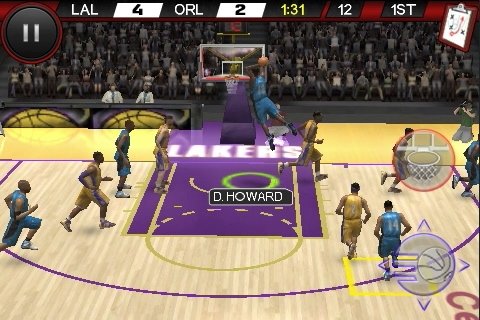 AUTHENTIC TEAMS, REAL STARS, TRUE LEGENDS
With real NBA rosters, you can dominate the game as Dwight Howard and other NBA All-Stars. Or unlock legends and elevate your game with true Hall-of-Famers.
MULTIPLE MODES FOR EVERY KIND OF NBA ACTION
Match up all 30 NBA teams in the new 82-game Season Mode. Play a casual game in Exhibition Mode, or battle all the way to the Finals in the ultra-intense Playoff Mode.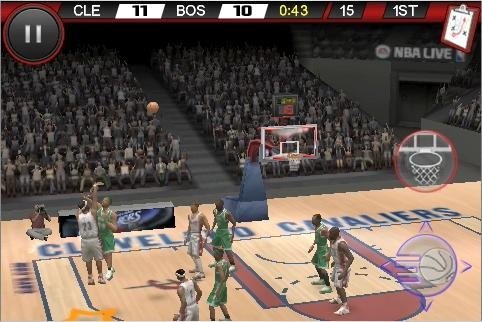 PLAY WITH TOUCHSCREEN CONTROL
Control the game with a virtual analog stick. Use the accelerometer to accurately shoot free-throws. Touch the clip board to pick from a number of offensive plays or to select your defensive strategy.
TAKE IT TO THE RACK WITH A SOLID SOUNDTRACK
Stay in the zone with 15 music tracks from artists like Matt and Kim, Snoop Dogg and Xzibit.
COMMENTARY FROM A BROADCAST LEGEND
Hear legendary announcer Marv Albert accent the action as you rain 3's from downtown.
[Thanks to jwr]
Συζήτηση στο forum: NBA live 10 on iPhone
You might also like
---
More from Games
---
6.2K
Όπως κάθε χρόνο έτσι και φέτος, η Apple ανακοίνωσε τη λίστα των καλύτερων εφαρμογών, παιχνιδιών, ταινιών, Podcast κ.ο.κ. που αφορά περιεχόμενο που μπορεί κανείς να αποκτήσει μέσα από το οικοσύστημα της. Best Apps of the Year App Trend of the Year …
Editor Picks
---