Μόλις λίγες ώρες μετά από την ανακοίνωση του MuscleNerd (βλ. PwnageTool for iPhone OS 3.1.2 is Almost Ready) η dev Team έδωσε σε κυκλοφορία το PwnageTool 3.1.4!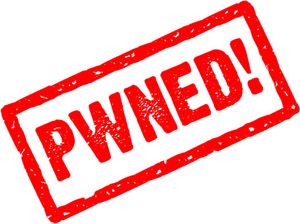 Ακολουθεί το δημοσίευμα της dev Team:
Here are some details on our latest version of PwnageTool 3.1.4 for Mac OS X which supports the 3.1.2 release of the iPhone software for iPhone 2G/3G/3GS and iPod Touch 1G/2G.
If you're already jailbroken (by whatever means), you don't need to mess around with DFU mode at all.  Just create (or get from a friend) your custom IPSW and Option-Restore (Shift-Restore on Windows) to it via iTunes.  Don't enter DFU mode at all.  Please make sure you are restoring to the custom IPSW, not the stock one from Apple!  For best results, use the latest iTunes (9.0.1) — which includes a nice new application organizer.
This release allows your baseband to remain unlocked at 3.1.2, but it does not unlock a new baseband put there by restoring to official 3.1.x.  It is super important that people who need the unlock to understand they can keep it only by starting at 3.0 (or earlier) and updating solely to custom IPSWs that don't update the baseband.  For those who have been onboard the "unlock train", simply install ultrasn0w via Cydia once you've restored to your custom IPSW.  Don't forget to turn off the "3G" setting in Settings->General->Network if you use T-Mobile in the U.S.A.
Note for 3GS users not already jailbroken and stuck at 3.1.x: this version of PwnageTool has a side feature to jailbreak your 3GS.  It uses a simple implementation of the usb control msg hole found by chronicdev, geohot, and our very own gray.  Now that the hole is public and in use, we expect Apple to close it by the next major firmware update. That's why 3GS users need to get their ECID hashes for 3.1.x now, and need to stay onboard the "jailbreak train" in all future updates.  For more details on what this means, please see our earlier posts or ask in our comments section (moderated by the always helpful @angie and @confucious!).
For the early adopters who ran blackra1n and are having problems with mobilesubstrate, winterboard, diskaid, or ifunbox, you can install a custom .ipsw from PwnageTool to fix these issues.  That's because all jailbroken devices accept a custom .ipsw created by PwnageTool.  (However, if you ran blackra1n on a 3G or 3GS that means you updated to stock 3.1.x, and the carrier unlock is now out of reach.  We'll continue to work on a carrier unlock for the latest basebands, but the timeframe for such an unlock is unknowable.)
Note: If you use internet tethering on a carrier that doesn't officially support it, you'll lose it by going to 3.1.x.  Stay back at 3.0 until a hack for that is developed.
SUMMARY:
* The iPhone 3GS is now supported out of the box in PwnageTool 3.1.4 (or if you have upgraded to 3.1.x in iTunes)
* The iPod 2G is still supported in PwnageTool 3.1.4 but you must already be jailbroken (we'll update this if there's a big demand from non-jailbroken ipt2G owners)
* The iPod touch 3G is NOT supported
Download links: PwnageTool 3.14 Torrent – PwnageTool 3.1.4 rapidshare
Συζήτηση στο forum: PwnageTool for iPhone OS 3.1.2
You might also like
---
More from iPhone
---
12.9K
Η Apple εργάζεται επάνω στην ενοποίηση των εφαρμογών "Find My iPhone" και "Find My Friends", σύμφωνα με τον developer Guilherme Rambo. Η νέα 2-σε-1 εφαρμογή θα είναι διαθέσιμη τόσο στο iOS όσο και στο macOS ως μέρος του project "Marzipan", …
Editor Picks
---