Το νέο iPhone δεν θα παρουσιαστεί στο WWDC'09 από τον Phil Schiller αλλά από τον ίδιο τον Steve Jobs στα τέλη Ιουλίου…  τουλάχιστον αυτό ισχυρίζεται ο Gene Munster της Piper Jaffray!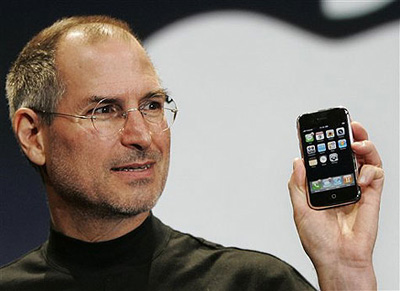 Σύμφωνα με το σημερινό δελτίο τύπου της Apple, το Keynote του WWDC '09 θα γίνει από τον Senior Vice President of Worldwide Product Marketing, Phil Schiller και λοιπά υψηλόβαθμα στελέχη της εταιρείας…
"Although this may raise some concern among investors that Steve Jobs will not return [at all]," wrote Munster, "we continue to expect his return to the company by the end of June."
Είναι αλήθεια πως το δελτίου τύπου της Apple σχετικά με το WWDC'09, αναφέρεται κυρίως στο Snow Leopard, ίσως αυτός είναι και ο λόγος που ο Munster πιστεύει πως ένα δεύτερο event, μετά το WWDC'09, είναι στα σκαριά:
"We expect Apple to host a special event in late June or early July to launch a family of iPhones. We continue to expect multiple models, possibly a high-end iPhone with improved specs from the current version and a low-end version with lower capacity and fewer features along with a reduced pricing plan. Such a model could also be used in Apple's launch of the iPhone into China as soon as the end of summer '09.¨
[Via CNN]
Update: Ο αντίλογος έρχεται από τον John Grubar του Daring Fireball:
That'd be goofy. Last year's iPhone 3G was announced at WWDC in early June, so why wouldn't this year's? Plus, if there are any new hardware features — like say a video camera or magnetometer — that means new APIs, and if Apple wants to have WWDC sessions for the new hardware-specific APIs, they have to announce the hardware first.

Munster is an analyst for Piper Jaffray who is supposedly an expert regarding Apple. But he's such an ignoramus that he isn't even expecting a new iPhone to be announced at WWDC — probably the easiest and most obvious Apple prediction of the year.
Συζήτηση στο forum: Steve Jobs to announce New iPhone in June
You might also like
---
More from Apple
---
11.1K
Ο Jony Ive, ίσως ο διασημότερος product designer στον χώρο της τεχνολογίας και αδιαμφισβήτητα το διασημότερο στέλεχος της Apple μετά τους Steve Jobs και Tim Cook, ανακοίνωσε ότι αποχωρεί από την εταιρεία για να ιδρύσει το δικό του creative studio! Ο Jony Ive ξεκίνησε την καριέρα του …
Editor Picks
---