Ο Steve Jobs καταθέτει τις απόψεις του σχετικά με το flash σε ένα κείμενο που δημοσιεύεται στο επίσημο site της Apple.
Σε μια μάλλον παράξενη κίνηση, ο CEO της Apple, Steve Jobs, μέσω δημοσιεύματος στο επίσημο site της Apple καταθέτει τις απόψεις του σχετικά με την τεχνολογία Flash και την Adobe.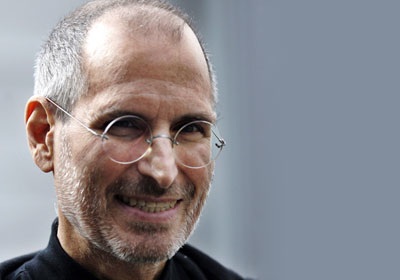 Στο δημοσίευμα αυτό ο Steve Jobs επιχειρηματολογεί υπέρ της μη υποστήριξης του Flash στα mobile προϊόντα της Apple (iPhone, iPad, iPod touch) για τεχνολογικούς λόγους και όχι για την προστασία του App Store.
Συνοπτικά, οι λόγοι που παραθέτει αφορούν το "ανοιχτό" λογισμικό,
Adobe's Flash products are 100% proprietary. They are only available from Adobe, and Adobe has sole authority as to their future enhancement, pricing, etc. While Adobe's Flash products are widely available, this does not mean they are open, since they are controlled entirely by Adobe and available only from Adobe. By almost any definition, Flash is a closed system.
το "full web",
Adobe has repeatedly said that Apple mobile devices cannot access "the full web" because 75% of video on the web is in Flash. What they don't say is that almost all this video is also available in a more modern format, H.264, and viewable on iPhones, iPods and iPads. YouTube, with an estimated 40% of the web's video, shines in an app bundled on all Apple mobile devices, with the iPad offering perhaps the best YouTube discovery and viewing experience ever. Add to this video from Vimeo, Netflix, Facebook, ABC, CBS, CNN, MSNBC, Fox News, ESPN, NPR, Time, The New York Times, The Wall Street Journal, Sports Illustrated, People, National Geographic, and many, many others. iPhone, iPod and iPad users aren't missing much video.
την αξιοπιστία, ασφάλεια και  απόδοση,
In addition, Flash has not performed well on mobile devices. We have routinely asked Adobe to show us Flash performing well on a mobile device, any mobile device, for a few years now. We have never seen it. Adobe publicly said that Flash would ship on a smartphone in early 2009, then the second half of 2009, then the first half of 2010, and now they say the second half of 2010. We think it will eventually ship, but we're glad we didn't hold our breath. Who knows how it will perform?
τη διάρκεια της μπαταρίας,
Although Flash has recently added support for H.264, the video on almost all Flash websites currently requires an older generation decoder that is not implemented in mobile chips and must be run in software. The difference is striking: on an iPhone, for example, H.264 videos play for up to 10 hours, while videos decoded in software play for less than 5 hours before the battery is fully drained.
το touch,
Flash was designed for PCs using mice, not for touch screens using fingers. For example, many Flash websites rely on "rollovers", which pop up menus or other elements when the mouse arrow hovers over a specific spot. Apple's revolutionary multi-touch interface doesn't use a mouse, and there is no concept of a rollover. Most Flash websites will need to be rewritten to support touch-based devices. If developers need to rewrite their Flash websites, why not use modern technologies like HTML5, CSS and JavaScript?
και, τέλος, την στροφή της Adobe προς τη συγγραφή εφαρμογών για το iPhone χρησιμοποιώντας το flash.
Mπορείτε να διαβάσετε όλα τα σχόλια του Steve Jobs εδώ.
Συζήτηση στο forum: Steve Jobs' thoughts on flash
You might also like
---
More from Apple
---
11.2K
Ο Jony Ive, ίσως ο διασημότερος product designer στον χώρο της τεχνολογίας και αδιαμφισβήτητα το διασημότερο στέλεχος της Apple μετά τους Steve Jobs και Tim Cook, ανακοίνωσε ότι αποχωρεί από την εταιρεία για να ιδρύσει το δικό του creative studio! Ο Jony Ive ξεκίνησε την καριέρα του …
Editor Picks
---