Το σίριαλ με το πολυαναμενόμενο Tablet της Apple συνεχίζεται… αυτή τη φορά με το Digitimes να κάνει λόγο για καθυστέρηση της κυκλοφορίας της συσκευής αλλά και για δεύτερο μοντέλο με 9.7" OLED panel.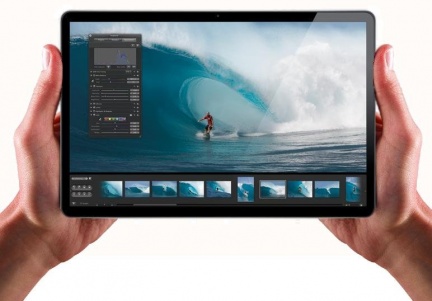 "Apple reportedly plans to postpone the launch of its tablet PC from an original March launch schedule to the second half of 2010, as the vendor has decided to switch some components and plans to launch a model using a 9.7" OLED panel from LG Display, according to sources from component makers".
Σύμφωνα με τις τελευταίες φήμες το iTablet θα κυκλοφορήσει σε 2 εκδόσεις, μία με 10.6" TFT LCD panel και μία δεύτερη με 9.7" OLED panel.
"The sources also indicated that in addition to Foxconn Electronics (Hon Hai Precision Industry), Quanta Computer and Pegatron Technology are expected to be manufacturing partners for Apple's two tablet PC models – one of which will have a 10.6-inch TFT LCD panel while the other will have a 9.7-inch OLED panel. However, the sources did not explain how production for the two models would be split between the three makers."
Οι φημολογία (;) συνεχίζεται και στο θέμα των τιμών, με αναφορές για $1.500-$1.700 για το μικρό iTablet με την OLED οθόνη και $800-$1.000 για το μεγαλύτερο iTablet με την TFT LCD:
"Since 9.7-inch OLED panels are currently priced at about US$500 and panel costs normally account for about 30% of the device's total cost, Apple's 9.7-inch OLED tablet PC is expected to have a cost of about US$1,500-1,700 (based on today's prices), the sources estimated. However, OLED panel prices are dropping rapidly and are expected to reach an acceptable level for notebook products by 2011, so the sources believe Apple's delayed schedule may include such considerations".
"Meanwhile, the 10.6-inch LCD panel-based Apple tablet PC is expected to priced in the US$800-1,000 range."
[via digitimes.com]
Συζήτηση στο forum: iTablet
You might also like
---
More from Apple
---
4.5K
Ο Jony Ive, ίσως ο διασημότερος product designer στον χώρο της τεχνολογίας και αδιαμφισβήτητα το διασημότερο στέλεχος της Apple μετά τους Steve Jobs και Tim Cook, ανακοίνωσε ότι αποχωρεί από την εταιρεία για να ιδρύσει το δικό του creative studio! Ο Jony Ive ξεκίνησε την καριέρα του …
Editor Picks
---